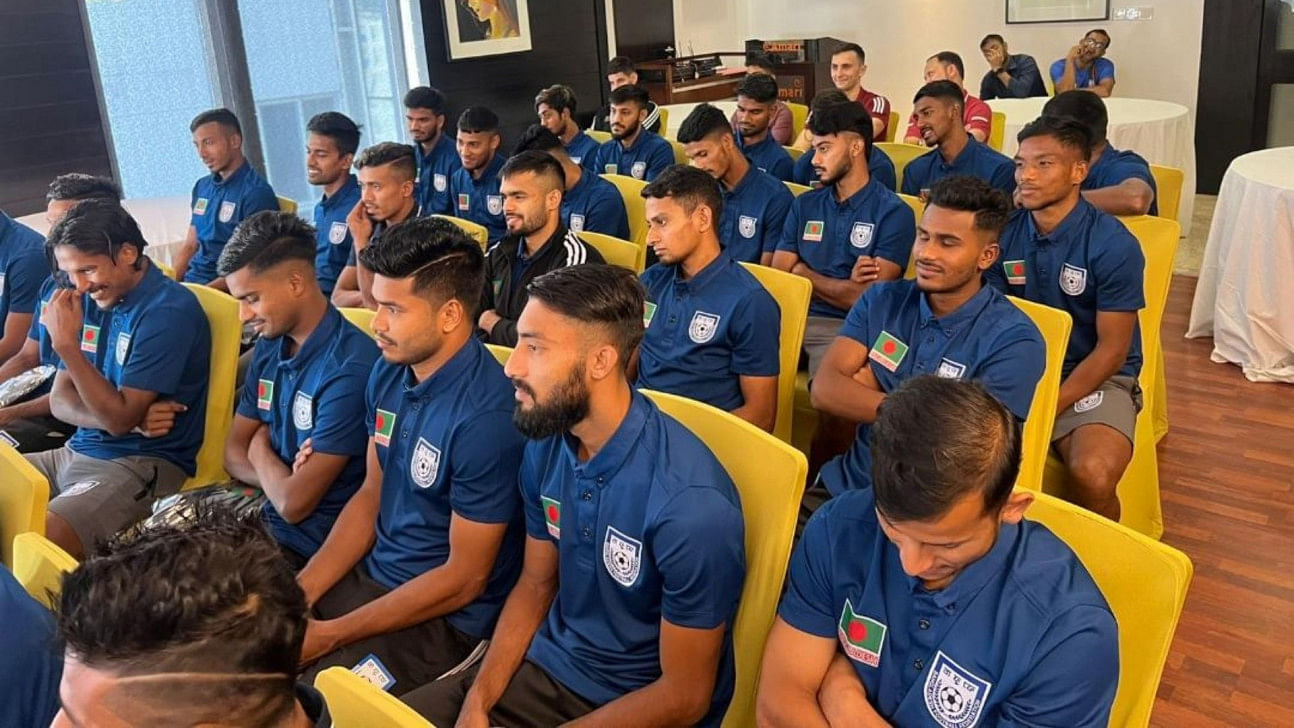 The people who played for Bangladesh in the pre-qualifiers against Maldives were given a lot of hope by their coach, Jaiver Cabrera. Only Sheikh Morsalin was added to the final 23-person group for the World Cup Qualifiers match against Australia.
There were plans for 32 people to fly out to Melbourne earlier tonight for the November 16 game against the Socceroos.
Seven people were taken off Cabrera's 30-person preliminary group that started getting ready for the November 6 games against Australia and Lebanon. They were Mahfuz Hasan Pritom, Raidul Hasan, Alamgir Molla, Chandon Roy, Rahimuddin, Dipok Roy, and Arman Faisal Akash.

Squad: Rahmat Mia, Saad Uddin, Isa Faisal, Murad Hasan, Jamal Bhuiyan, Sohel Rana, Md Sohel Rana, Mohammad Ridoy, Rabiul Hasan, Jayed Ahmed, Faisal Ahmed Fahim, Mohammad Ibrahim, Suman Reza, Rakib Hossain, Rafqiul Islam, Mojibur Rahman Jony, and Sheikh Morsalin.