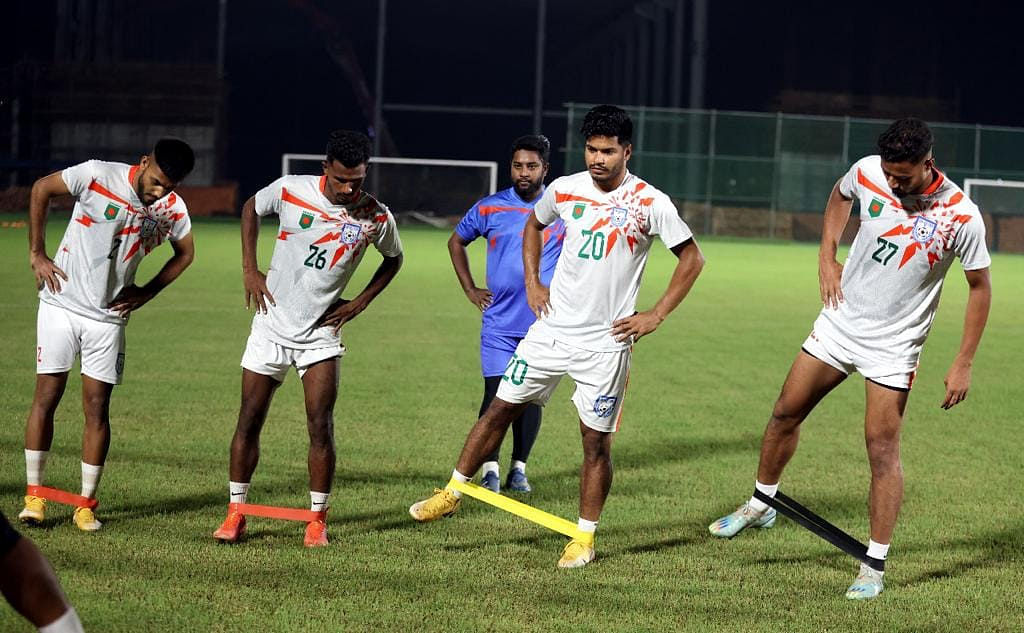 In their second game at the Hangzhou Asian Games, Bangladesh's Olympic football squad will want to rebound against India at Xiaoshan Sports Complex Stadium today, hoping to learn from their 1-0 loss to Myanmar.
The game is scheduled to start at 2:00 pm (Bangladesh time).
The players in red and green conducted their last practise at Zhenjiang Sci-Tech University Athletics field yesterday, enduring heavy rains, before the pivotal encounter against neighboring India. A win against India will keep Bangladesh in the running for the Round of 16.

Bangladesh participated in three Asian Games matches against India (1978, 1982, and 2002), all of which ended in losses.
"We are prepared for the game tomorrow," midfielder Muhammad Ridoy said earlier in the day. "If we are able to carry out the coach's plan, we anticipate positive results."
The 21-year-old midfielder said, "Our first goal is to not concede any goals against India and then go into attack." "India is not a poor squad, but I don't believe they could bounce back after traveling to China the day before their match and losing 5-1. Still, we're hoping for a successful outcome."