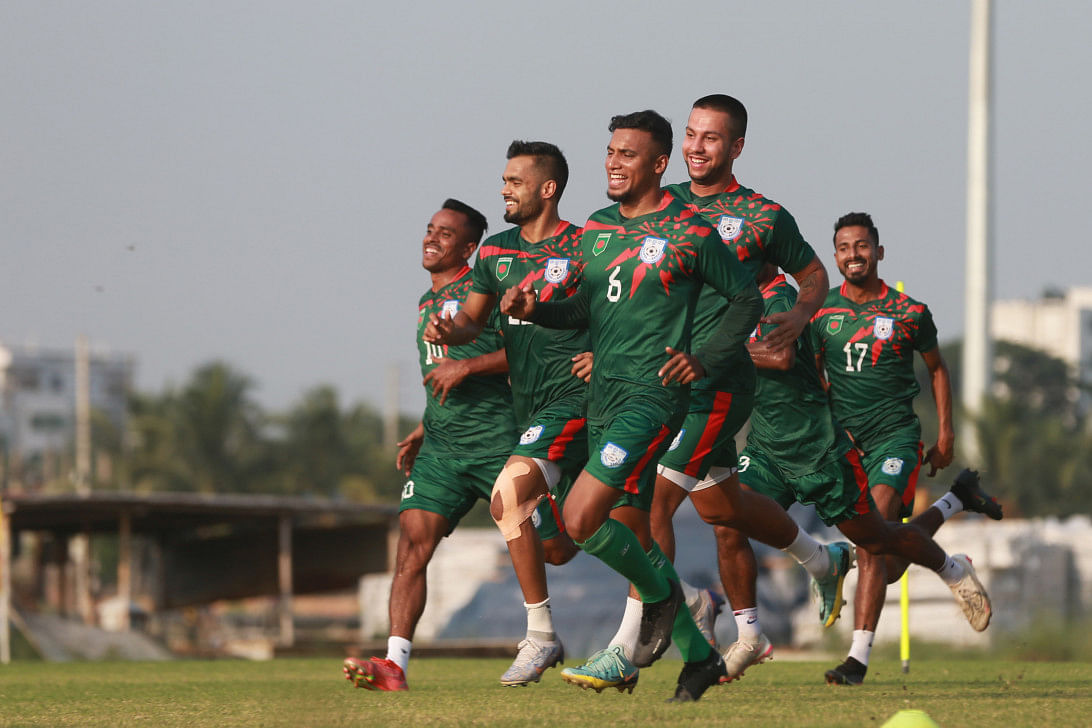 Bangladesh's second FIFA friendly encounter at the Bashundhara Kings Arena today is scheduled to begin at 5:00 p.m., and the team's goal is to win and show improvement against Afghanistan.
In order to prepare for October's World Cup and Asian Cup pre-qualifiers, the two teams are playing FIFA friendly matches. Their main goals are to finalize their strategy and hone their squads.
Both teams had many opportunities in the first game, but none of them was able to convert them, and the game finished in a 1-1 stalemate. Although it seemed like both teams were content to split the points in a draw, both coaches want to win the second game to round off the two-match series with a victory.

"We are in the process of getting ready and becoming better in order to play against the Maldives, and we absolutely must achieve this. The coach of Bangladesh, Javier Cabrera, told reporters, "Obviously, we will be focusing on the improvement and hopefully winning the match too."