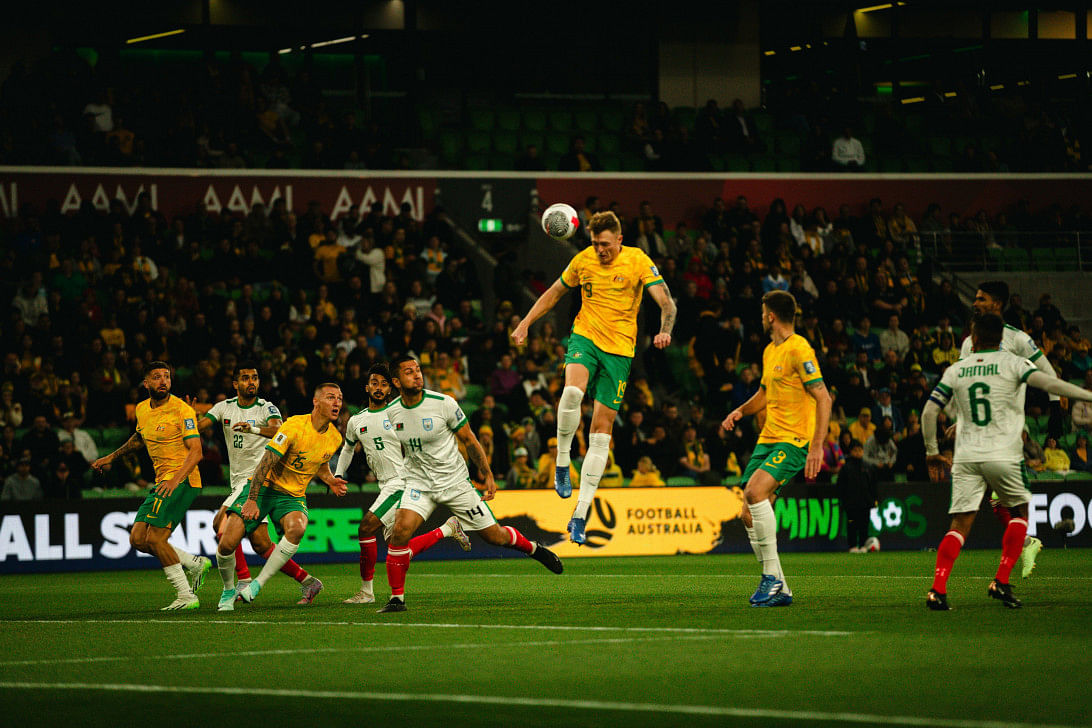 Indonesia beat Bangladesh 7-0 in their first World Cup Qualifiers game yesterday at AAMI Park Stadium in Melbourne. Jaime Maclaren scored three goals in the second half, making him the game's most impressive player.
The red and green team lost 8-0 to Japan in the 1994 United States World Cup Qualifiers and 8-0 to Jordan in the 2018 Russia World Cup Qualifiers. This was their second-biggest loss in World Cup Qualifiers.
The FIFA Rankings put Australia 156 spots better than Bangladesh. From the start of the game until the end, Australia controlled. In the "David vs. Goliath" match, after a 4-0 lead in the first half, three more goals were scored.

Even though they parked the bus from the start, Javier Cabrera's charges couldn't show the changes they wanted to against a much better team.
Bangladesh has been playing well lately, and the back line was very important. But it was very hard to stop the Socceroos. The home team's skilled wingbacks often hit both sides, putting Bangladesh's backline at risk.
Before the game, Jamal Bhuiyan, the captain of Bangladesh, said that this Australia team is stronger than the one that played in the Qatar World Cup. Graham Arnold's Australia showed how mean they were on the field by not relaxing even after scoring their seventh goal in the 84th minute.
The Australians, on the other hand, had better physical strength, so Cabrera warned his players about set pieces. The Australians set the tone for the game when Leicester City's tall defender Harry Souttar easily headed home a Charig Goodwin free kick in the fourth minute, giving Australia the lead. After the game, Mitchell Duke, Maclaren, and Brandon Borrello all added their names to the lead sheet.
While Bangladesh had a few counters in each half, they were not able to make things hard for Australia. Before the game against Lebanon, Cabrera's team was supposed to at least show some control of the ball, some smooth passing, and some defensive order. However, they only managed to finish three or four passes while Australia pressed hard.
"It was a very tough day for the boys, something that was to be expected," Cabrera stated.
"We thought we'd be a little more competitive, and I think we could have done better in the first half." But they played better than us, and we didn't even show who our roles were.
"We were more like ourselves in the second half in terms of building up," the Spaniard said. "But there were times when Australia's physical, not just technical, but physical superiority was absolutely massive." He also said that his players are still mentally strong and that the result against Australia will not affect their game against Lebanon on November 21.