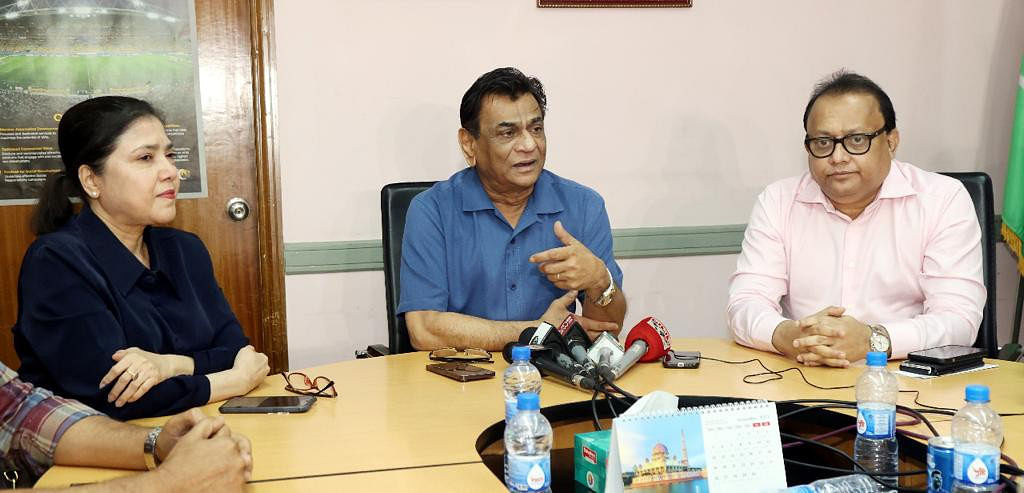 On October 21, 2023, in the BFF Bhaban in Dhaka, Kazi Salahuddin, president of the Bangladesh Football Federation (BFF), addressed the meeting of the BFF's executive committee. 
As a reward for advancing to the second round of FIFA World Cup 2026 Qualifiers, the Bangladesh Football Federation (BFF) announced on Saturday that the national men's football team would get Tk 60 lakh in cash.
"Today, the executive committee had an emergency meeting where we approved Tk 60 lakh as a winning bonus for the team," BFF president Kazi Salahuddin said at a press briefing in the BFF Bhaban.
Bangladesh advanced to the knockout stage with a 3-2 aggregate victory over the Maldives.
Now, Javier Cabrera's squad joins Australia, Palestine, and Lebanon in Group I for the second round of qualifying matches.
The second round will begin on November 16 with a road game against Australia (ranked 27).
However, according to Salahuddin, the BFF needs between Tk 1.25 and 1.50 crores in order to make the trip to Australia a reality.
That's why the BFF president is trying to get sponsors for the national team's qualifying campaign.
We are willing to talk to any company, individual, or bank that is interested in sponsoring the three away qualifiers. We'd be very appreciative of any support for the national team that comes our way.