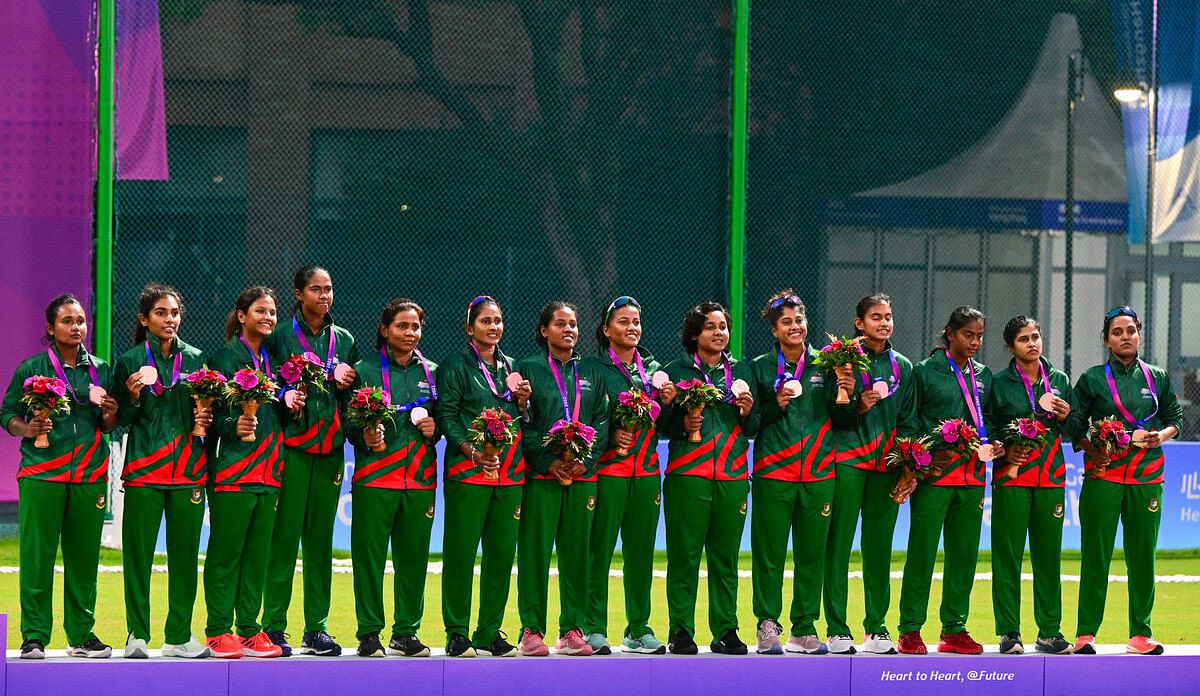 Since the sport of cricket was first included in the Asian Games, Bangladeshi cricket teams have never gone home without a medal. Yesterday, the Bangladeshi women's team contributed to the continuation of this history by bringing home a bronze medal from the 19th Asian Games in Hangzhou.
Former gold medalists Pakistan were defeated by the Tigresses by five wickets thanks to an all-around performance by Shorna Akter. Akter took three wickets to hold Pakistan to 64 for nine in 20 overs and then scored an unbeaten 14 to steer Bangladesh to the victory target with five wickets in hand and 10 balls left to spare.
Despite the fact that Bangladesh's objective was to improve upon their two silver medals from the previous two editions that cricket had been held (in 2010 and 2014), the nation's third-place result in this edition would serve as a consolation prize since it is the first medal the country has won in any of these competitions.
Every single group competes with the intention of taking home the trophy for their division. On the other hand, it is a relief for us to return here and make up for the errors that we committed on Sunday (when we played India). It is preferable to go back to one's house with anything rather than nothing at all. After the triumph, the squad captain, Nigar Sultana Joty, said how pleased and satisfied the whole group was.
When the captain of the Bangladesh squad was asked if the group had any regrets about not being able to compete in a third consecutive final, he said, "Of course there is regret because people think of gold after winning silver, but we slipped to the bronze medal match." But what's more significant is that we are not going back to our country empty-handed, and in the back of our minds, we are happy that we have earned the bronze medal.