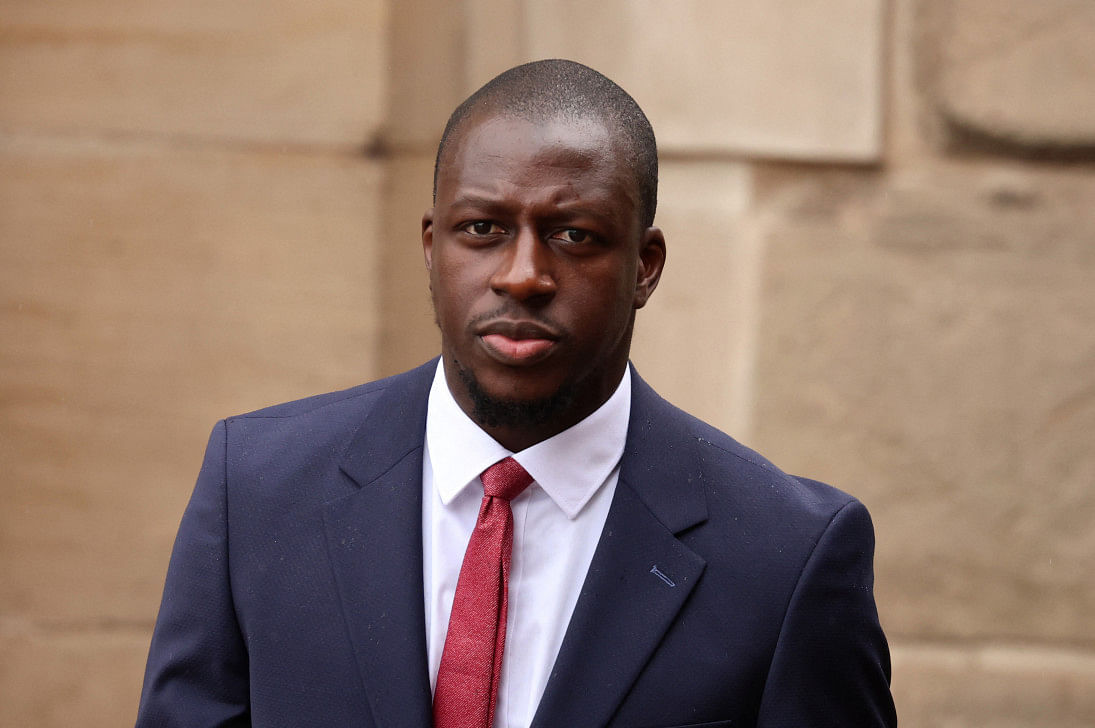 Benjamin Mendy, formerly of Manchester City and France, was found not guilty of all sexual misconduct charges in a trial that took place in England last week. On Wednesday, Mendy signed a contract to play for the French club Lorient.
"Lorient are happy to announce today the signing on a two-year deal of the French international left-back Benjamin Mendy," the Ligue 1 club said in a statement about the transaction.
A three-year judicial process came to a close last week when Mendy, age 29, was found not guilty of any sexual offenses.
Following a six-month trial, the footballer was found not guilty of six charges of rape and one count of sexual assault in January. If he had been found guilty, he would have been sentenced to a significant amount of time behind bars.
However, the jury in that trial was unable to reach a decision on the two other counts, which resulted in the need for a retrial, which just concluded last week.
Mendy, whose contract with the English and European champions Manchester City was not renewed after the month of June ended, vehemently disputed all of the allegations made against him.
The decision to leave the Premier League after his trials appeared to be unavoidable, especially considering that even his own legal team told the jurors that "his life, as he knew it, is over" in terms of his career in football in the United Kingdom.
Lorient, who finished 10th in Ligue 1 behind champions Paris Saint-Germain in the previous season, said that their newly signed player would begin training on Wednesday after undergoing a medical examination.
"Benjamin Mendy, winner of the 2018 FIFA World Cup, four-time champion of the Premier League with Manchester City, and French champion of Ligue 1 with Monaco, has agreed to join the Lorient squad for the upcoming campaign in order to provide further reinforcement. Welcome Benjamin," Lorient added.
After playing his final game for Manchester City nearly two years ago, he has now joined the team that won the French Cup in 2002.
The winner of the 2018 World Cup wept in court after the not guilty verdicts were handed down on one count of rape and one count of sexual assault on Friday. The trial took place at Chester Crown Court in northwest England.
When Mendy transferred to English club Manchester City from French club Monaco in 2017, it was a record signing for a defender. Mendy played 75 times for Manchester City.
However, injuries and a decline in his performance forced him to spend less time on the field.
following winning the World Cup with Les Bleus in 2018, the defender earned his tenth and last cap for France in November of 2019. This happened following Les Bleus' victory in Russia in 2018.
Due to the trials, he was unable to participate in Manchester City's successful defense of their English Premier League, FA Cup, and Champions League titles from the previous season.
On August 5, Lorient will play Bournemouth in a preseason friendly. On August 13, the club will kick off the 2023-34 season of Ligue 1 against defending champion PSG.