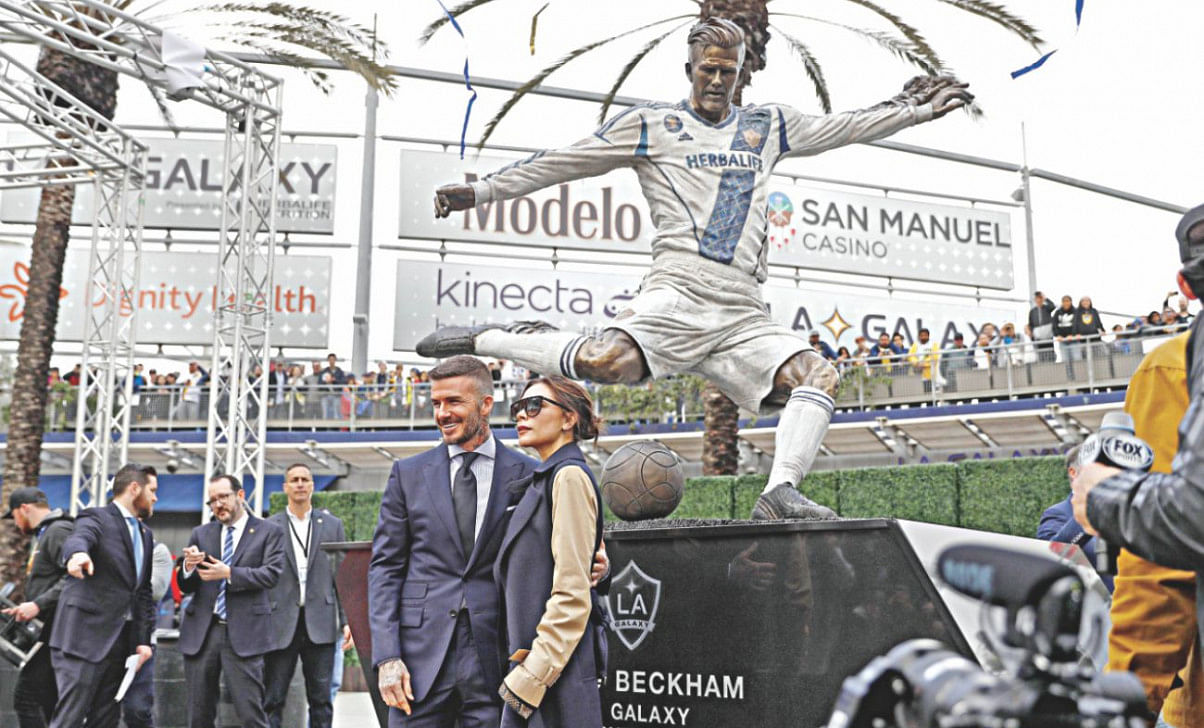 David Beckham has revealed the ongoing grief he believed he brought to his family as a result of the red card he earned at the 1998 World Cup. He said that his departure put him in a "mess," and he made this revelation in an interview.
The information in question can be found in a brand-new documentary series on Netflix titled "Beckham," which is scheduled to premiere on Wednesday. In the series, the former England midfielder reflects on his career, which includes stops at Manchester United and Real Madrid, among other teams.
It also discusses his marriage to Victoria Beckham, formerly of the band Spice Girls and now a fashion designer.

Beckham, who is now 48 years old and co-owner of the Major League Soccer team Inter Miami, was shown a red card for kicking Diego Simeone in the back of the leg during Argentina's match against the United States in the round of 16 of the World Cup.
Beckham was widely blamed for England's loss, which resulted in a public reaction that saw rival supporters jeering him again when he played for United during the following season. The match was ultimately decided by a penalty shootout, and England ultimately came out on the losing end.
Victoria Beckham revealed in the documentary that her husband became "absolutely clinically depressed" as a result of the ongoing abuse. At the time, David Beckham was 23 years old and was trying to cope with the impact of the situation while also becoming a parent for the first time in March 1999.
Beckham said that the abuse "took a toll on me that I never knew myself".
He said, "I wish there was a pill you could take that would allow you to forget certain experiences." I erred in a really simple way. It was a turning point in my life.
"We were in the United States (on vacation after the World Cup), just about to birth our first child, and I thought to myself, 'we would be OK. Within a few of days, people will have forgotten about it.'"