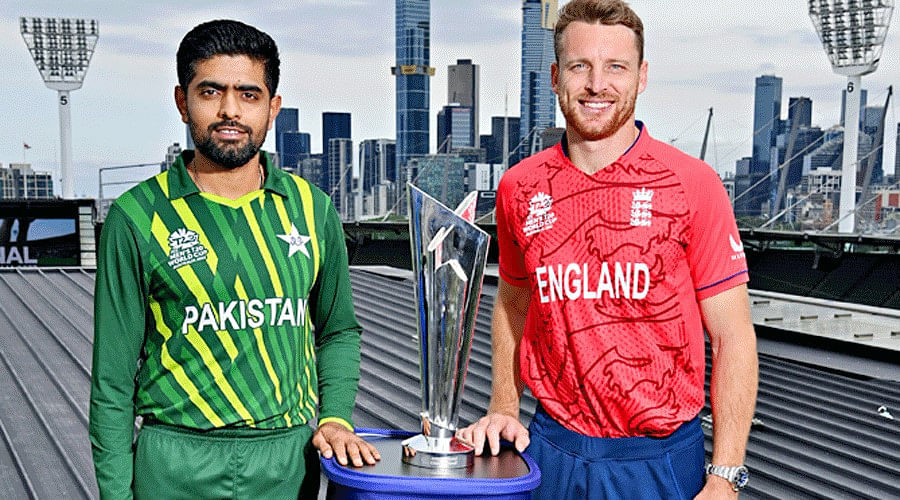 The Cricket Association of Bengal (CAB) has asked the BCCI to move the England-Pakistan game, which could cause another change to the ICC World Cup schedule.
According to a story on PTI, the CAB has asked the ICC recce team to change the date of the World Cup match between Pakistan and England on November 12 because the game will take place on the same day as Kali Puja. Instead, they have suggested that the match take place on November 11.
If BCCI and ICC have to change another date, Pakistan's plan will change for the third time.
ESPNcricinfo says that CAB officials met with city police officials on Thursday and were told about the worries about law and order on the day of the event. After that, the group wrote to Jay Shah, the head of the BCCI, and asked him to change the date.
Earlier, it was said that the Pakistan Cricket Board (PCB) had agreed with the ICC and BCCI to change the dates of two of its future ODI World Cup games.
According to a story from ESPNcricinfo, the big match between India and Pakistan will now take place on October 14 instead of October 15, which was the original date on the ICC calendar. The ICC has not yet announced a new schedule.
Still, the game will take place in Ahmedabad. The match between India and Pakistan had to be moved because of problems with how security was set up on the first day of the Navratri holiday in Ahmedabad.
Pakistan will also play Sri Lanka in Hyderabad on October 10 instead of October 12, so there will be three days between that game and the India game.
Changes to the date of the India-Pakistan game will probably affect other games and teams. On October 14, there are already two games going on. In Chennai, Bangladesh plays New Zealand, and in Delhi, Afghanistan plays England. The second game is expected to be delayed, and it could be played on October 13 instead of October 14.
Two months before the ODI World Cup, the plan has been changed. This is because the original schedule was already very late.