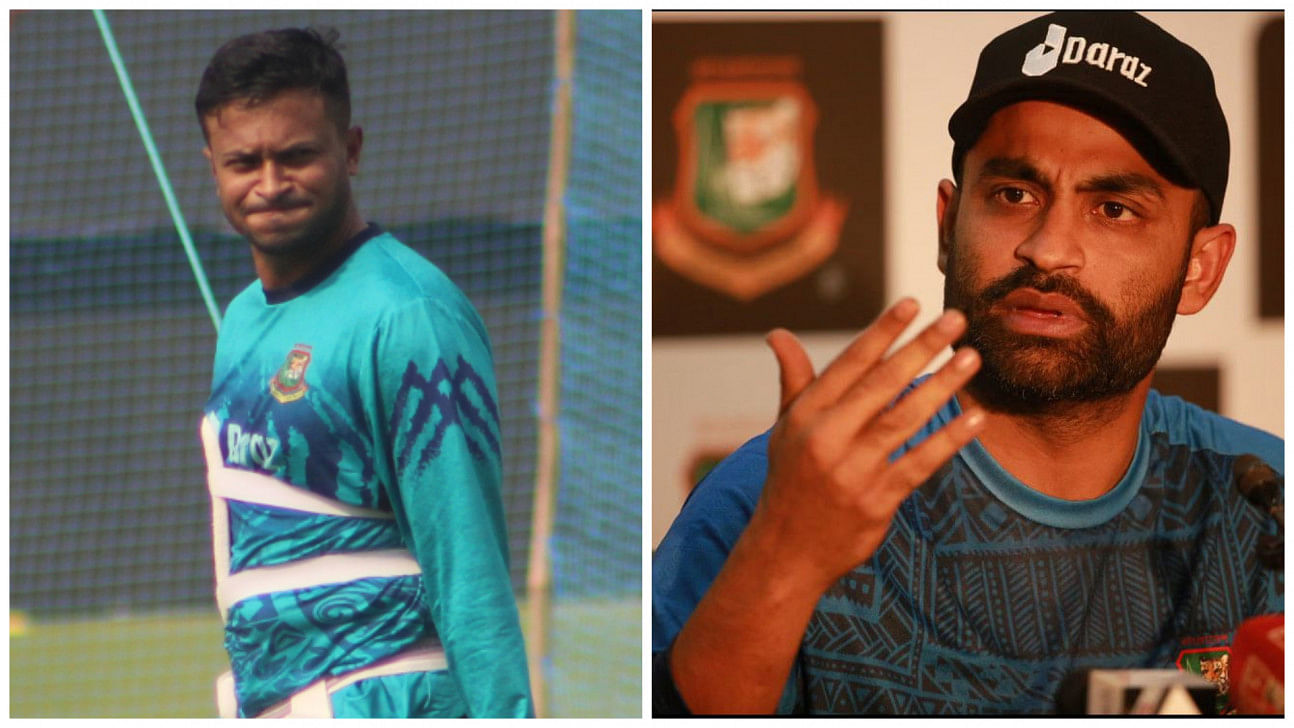 The Bangladesh Cricket Board (BCB) wants to know what Shakib Al Hasan and Tamim Iqbal plan to do in the future.
Shakib will not be able to play against Australia at the World Cup or in the two Tests against New Zealand, which will begin in Sylhet on November 28 and in Dhaka on December 6. He is currently hurt.
"Shakib can't play in the New Zealand series because he's hurt." One BCB source told The Daily Star, "He has a plan, and we need to be clear about it in terms of his leadership roles and what formats they [Shakib and Tamim] want to go with."
New Zealand Cricket has already named a team for the two Tests that is heavy on spin bowlers. CEO of BCB Minhajul Abedin said that the home team would probably be named around November 20.
The board has been told by Tamim that he will not be able to play in the Tests.
We were told by Tamim that he hasn't been working for a month. He won't be able to be in the series because he hasn't worked out or done anything to get ready. The head of cricket operations, Jalal Yunus, told The Daily Star yesterday, "He will let us know about his next steps later."
Liton Das took over as Shakib's Test replacement last year, and he led the team in their only Test match, which was in June of that year against Afghanistan.
The BCB is not happy with Liton right now, though. One board member said that the BCB is worried about Liton's "wavering concentration" both on and off the pitch.
Someone close to the BCB said, "We're not saying bad things about Liton, but for some reason he has lost a bit of focus on everything."
Liton isn't the only person who could be Test captain in the New Zealand series right now. Najmul Hossain Shanto and Mehedi Miraz are also strong options. However, Shanto's poor form worries the BCB. At its next board meeting, the BCB is expected to talk about the issue of captaincy.