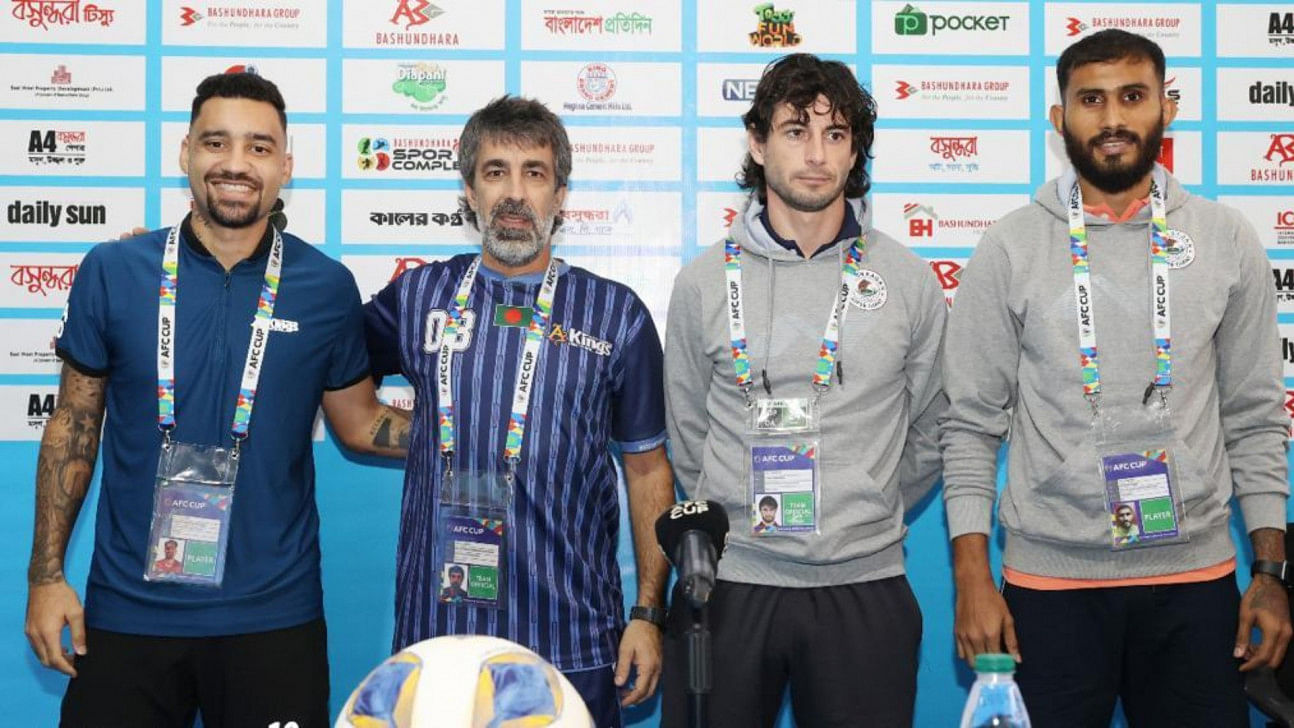 As the hosts, Bashundhara Kings are excited to move to the top of the table when they play Mohun Bagan Super Giant today in a very important AFC Cup match at the Bashundhara Kings Arena.
The game is set to start at 8:00pm.
The four-time Bangladesh Premier League winners are in Group D, three points behind Mohun Bagan. If they beat the Indian giants at home, they will tie Bagan for first place with seven points.

But a loss or a tie will make it less likely for Kings to get out of the AFC Cup group stage again. They have failed to do so in the last two competitions. As for Kings, they have never beaten Mohun Bagan in their three previous AFC Cup games, with two draws and a 4-0 thrashing. The most recent game was a 2-2 away draw in Bhubaneswar two weeks ago.
Bashundhara Kings got off to a bad start in the AFC Cup by losing 3-1 away to Maziya SRC. They then came back strong to beat Odisha FC 3-2 before playing Mohun Bagan to a 2-2 draw in their last game. Oscar Bruzon's side can definitely learn from their last two games if they want to beat Mohun Bagan at home.
"I'm excited for us to be competitive and fight for first place in the group." We know how strong Mohun Bagan is. "But we're really looking forward to tomorrow and will do everything we can to get a good result," said Spanish coach Oscar Bruzon.
Captain Robson Robinho also thinks that the game against Mohun Bagan will be tough, but they want to win at home in front of their fans.
"We have a tough game tomorrow, even though we had chances to win the last game we played away from home." We're going to play at home now. "We're going to have a great game tomorrow and try to get three points because it's very important for us to win the group," Robson said. He will need to perform well again, just like he did in the last game, when he set up Dorielton Gomes's equaliser and then scored himself.
But the home team's defence is likely to be their biggest worry. They've given up seven goals in three games and haven't kept a clean sheet in any of those games.
Mohun Bagan's Spanish coach Juan Ferrando is confident that his team can get three points from Dhaka, even though they have a lot of respect for Bashundhara Kings.
Ahead of the game, Ferrando told the press, "It's a big game for both teams, and we'll do our best to get all three points."
The Bashundhara Kings are the best team in our group stage. Anyone who knows about Bashundhara knows that she played in the Asian Champions League (qualifying final). So it's going to be a tough match, but we need to pay attention to every detail because both their foreign and local players have gotten better. It's important to us to get three points, but we have a lot of respect for them.