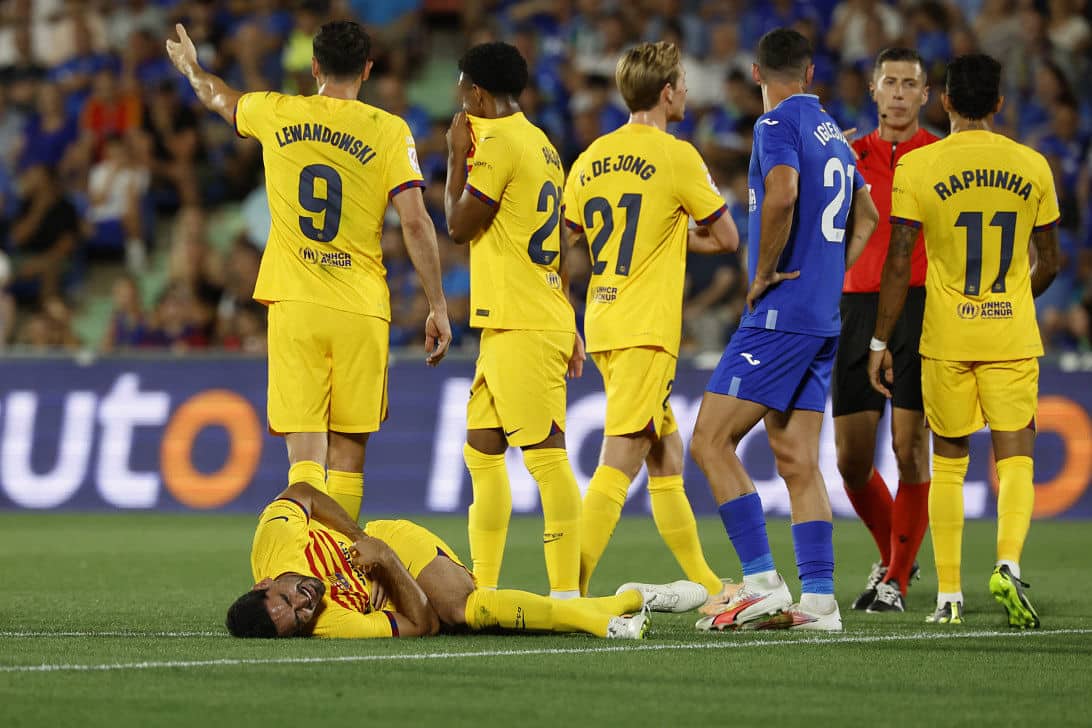 Barcelona's first LaLiga game of the season ended in a 0-0 draw at Getafe on Sunday. The game was a rough one, with several bookings and three red cards, including one for visiting boss Xavi Hernandez.
The winners Early on, in the scorching heat of south Madrid, Barca was in control of the game. Brazil winger Raphinha was the main threat to the home team's defense by running the right channel and making several chances.
In the 36th minute, when he tried to score for the away team from close range, goalie David Soria stopped his shot and sent it back to a teammate. The ball bounced just wide of the goal.

But Raphinha lost his temper and elbowed Gaston Alvarez in the head off the ball, which got him sent off in the 42nd minute.
Getafe was also down to 10 players in the 57th minute when Jaime Mata got a second yellow card for a hard tackle on Ronald Araujo. This left the game wide open.
LaLiga's top scorer from last year, Robert Lewandowski, came closest for Barcelona with a close-range header that Alvarez blocked in the 63rd minute.
In the 71st minute, Barca boss Xavi was also given a red card for complaining about a call.
In extra time, there was more debate when referee Cesar Soto Grado didn't give a penalty for a hit on Araujo, even though it looked like he should have. VAR asked him to check the pitchside monitor, which showed a handball in the lead-up.
Barca had to settle for a tie after nearly 20 minutes of extra time and a lot of whining. At Coliseum Alfonso Perez, they haven't won a LaLiga game since 2019. Since then, they have drawn 0-0 three times and lost 1-0 at Getafe.
"The referee let it get to this point, so it is what it is," a clearly angry Xavi told DAZN.
"I told him he was giving out too many fouls, so he kicked me out. "And I don't see a handball in the last play," he said, referring to the VAR check that ruled out a possible penalty.
"It's also too bad that he gave 20 extra minutes. It's ridiculous that we're acting like fools."
"We started out the same way last year, and look where we ended up (champions). I'm glad because we did well with only 10 players… We had opportunities, but we didn't make the most of them."