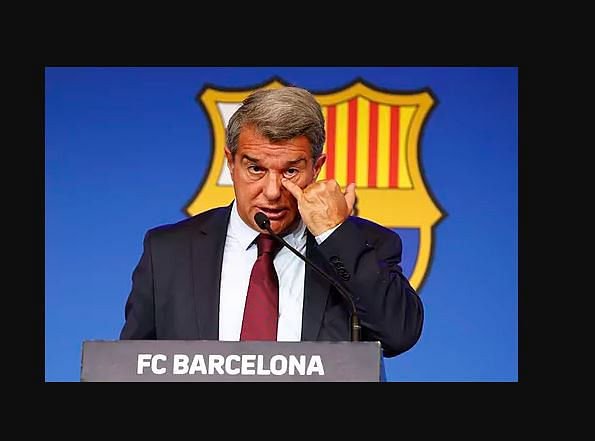 A Spanish court said on Wednesday that the president of Barcelona, Joan Laporta, has been prosecuted in connection with an investigation into allegations of bribery being paid to referees.
There have already been charges brought against the club, as well as two of its previous presidents, Josep Maria Bartomeu and Sandro Rosell, as well as the former head of Spain's referees body, Jose Maria Enriquez Negreira, and his son.
Charges have been brought against Laporta in connection with his first term as president of Barcelona, which lasted from 2003 until 2010.
Due to the gravity of the allegations, the judge who was in charge of the investigation stated in the report that he had written and which was published on Wednesday that he did not believe that Laporta could take advantage of the statute of limitations.
Between the years 2001 and 2018, it is believed that Negreira earned more than seven million euros ($7.5 million) from Barcelona through companies that apparently produced refereeing reports for the club.
Barcelona, the team that has won the Spanish championship a record 27 times, has been defending themselves against accusations for the past few months and maintains that they have done nothing wrong.