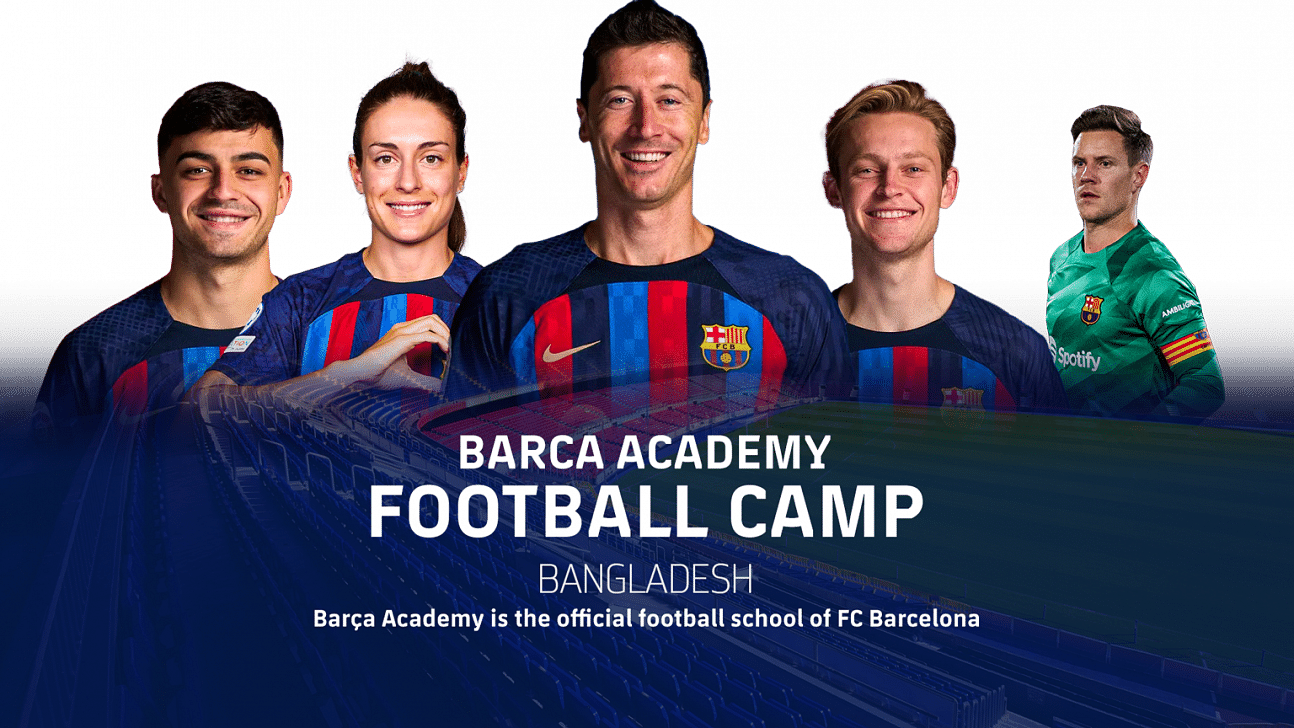 According to a press release, FC Barcelona's official football academy, Barça Academy, is launching in Bangladesh thanks to a cooperation with International School Dhaka (ISD).
Students from ISD and other schools have signed up in droves to participate in the school's upcoming Autumn Training Camp, where they will receive coaching from professional players from the Barça Academy.
Barça Academy's technical coordinator Joel Linas and head coach Gorka Pujol will be in Dhaka to instruct the kids. On October 22, the sports facilities of ISD Field will host the beginning of the month-long Autumn Training Camp.

The international collaboration is an extension of the school's new 'ISD 2.0' strategy and dedication to global learning beyond the classroom. According to the announcement, both boys and girls aged 6-17 are welcome to join the Autumn Training Camp.