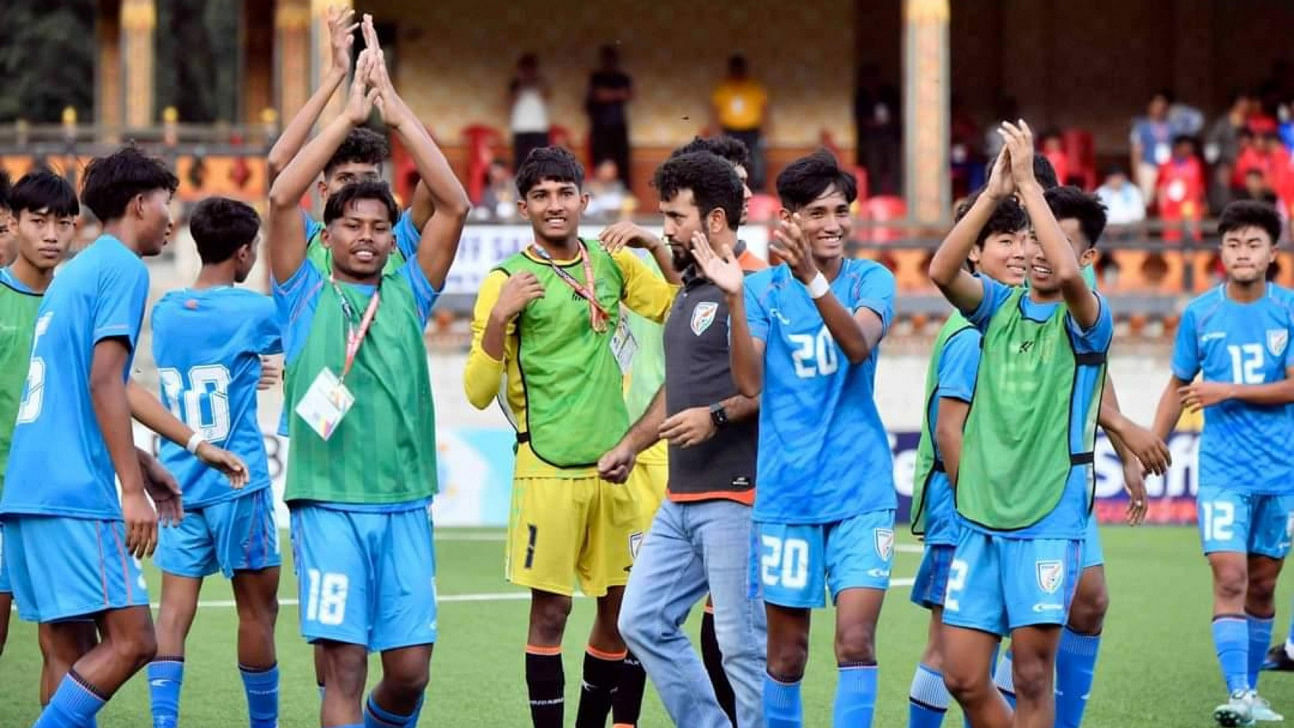 Bangladesh's SAFF U-16 Championship campaign got off to a bad start Sunday at Changlimithang Stadium in Thimphu, losing 1-0 to India.
In the 74th minute of the game, the guys in red and green, who had won the tournament twice out of six occasions, let up the game's lone goal.
The goal was caused by a terrible mistake made by defender Siam Omit, while the game was pretty well balanced. Siam struggled to control a long-range pass from the Indian midfield, misfiring on his header in the first try and failing to clear the ball in the second. Manbhakupar Malngiang, an Indian forward, grabbed hold of the loose ball and made an effort to score. Nahidul Islam, the goalkeeper for Bangladesh, was only able to parry the attempt in front of goal, as Usham Singh scored on the rebound.

Saifur Rahman Coah Moni regretted the error but hoped that his squad will do better when they faced Nepal again.
"My group also performed well. Our lads made a great effort. I assured my lads that India could win even if they made blunders. Sadly, we passed up a number of opportunities. India didn't have many opportunities, but my defense erred, allowing India to score," the former striker for the national team said to the media after the game.
On Monday, Bangladesh and Nepal will play their second and final group match. The last group match between India and Nepal is scheduled on September 6. The two teams having the highest ranking from each group will go on to the semifinals.