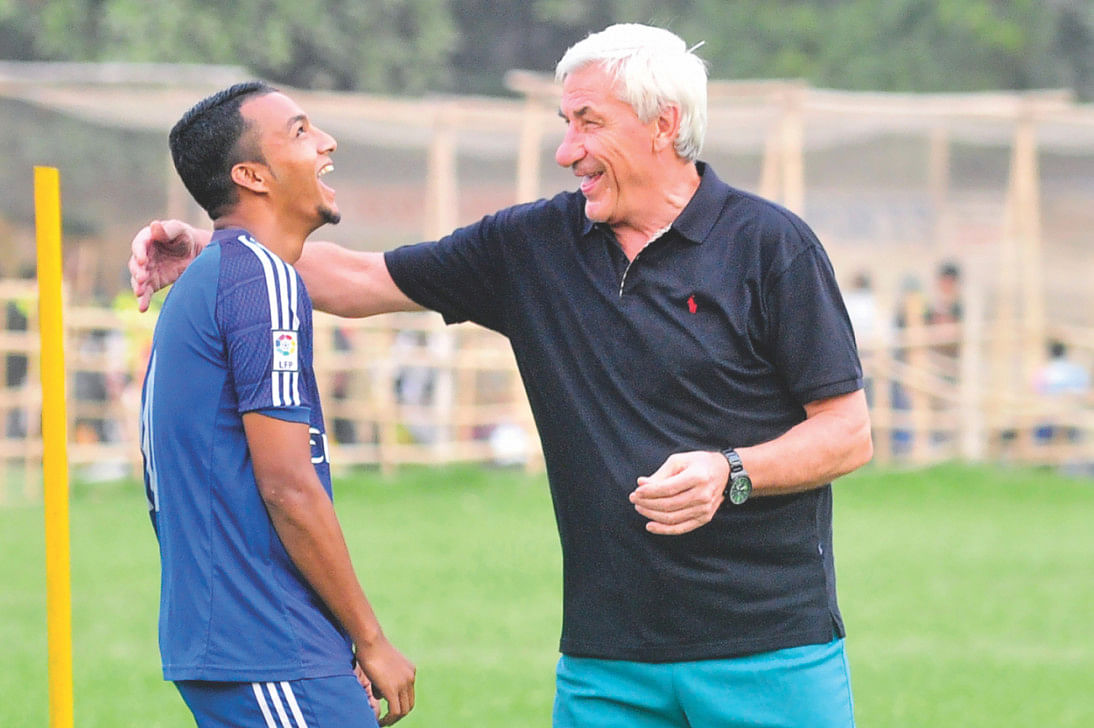 On Monday, the city of Budapest reported the passing of George Kottan, the coach of the Bangladesh football team that won the SAFF Championship. His age was 76.
The legendary coach had been absent from the public spotlight for some time owing to his advanced age and the physical issues that came along with it. The news of Kottan's passing did not become public knowledge until a Facebook post was made on Thursday by Biplob Bhattacharjee, who had previously played custodian for the national side.
Gergo Szabo, a press officer with the Hungarian Football Association, was reached out to and verified the news. He said that the legendary coach had died away on Monday after battling a variety of illnesses for some time. He told them that the burial of the deceased coach would take place on October 6 in the capital city of Hungary.

After serving as an assistant coach for teams like as Levante, FC Koln, and Murcia, the Austrian, who was born in Hungary, took over as head coach of Bangladesh's national team in 2003 and guided them to victory in the SAFF Championship for the first and only time in their history.
Kottan coached a number of local teams in this area, including Muktijoddha Sangsad KC and Abahani. In 2016, he called an end to his coaching career that spanned more than three and a half decades.
Kottan, who was a true gentleman in every way, used to think of himself as a friend of Bangladesh football, and he left behind many friends, followers, and those who wished him well in our country.
Kottan also coached the Pakistan national football team a few years after his stay with Bangladesh. According to reports in the media, Kottan took coaching sessions with the Pakistan national cricket team at the request of the team's former captain, Yunus Khan.