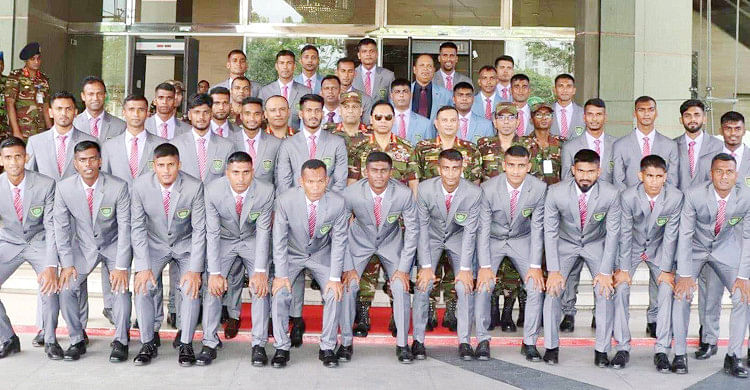 The Bangladesh Army football squad has arrived in Kolkata to take part in the 132nd edition of the Durand Cup, which is one of the world's oldest football events. Group A will consist of Bangladesh Army, Mohun Bagan Super Giants, East Bengal, and Punjab FC. Bangladesh Army will compete in this group.
The Bangladeshi team's first match is scheduled to take place on August 3 against Mohun Bagan SG, while their next match is scheduled to take place against East Bengal on August 6. On August 10, they will compete against Punjab in their last encounter of the group round. The Salt Lake Stadium will serve as the location for all three games.
There are a total of 24 teams competing in this competition, and Bangladesh Army is one of the two international teams who have been invited to compete. The other foreign team is Tribhuvan Army of Nepal.

As a means of beefing up its roster in preparation for competing in higher-level domestic cup events, the Bangladeshi team has acquired six players on loan from other Bangladesh Premier League clubs. These players come from a variety of different teams.
The goalkeeper Ashraful Islam Rana, the left defender Kamrul Islam, the right defender Rajib, the midfielder Minhaj, and the strikers Zafar Iqbal and Sajjad Hossain are some of them.