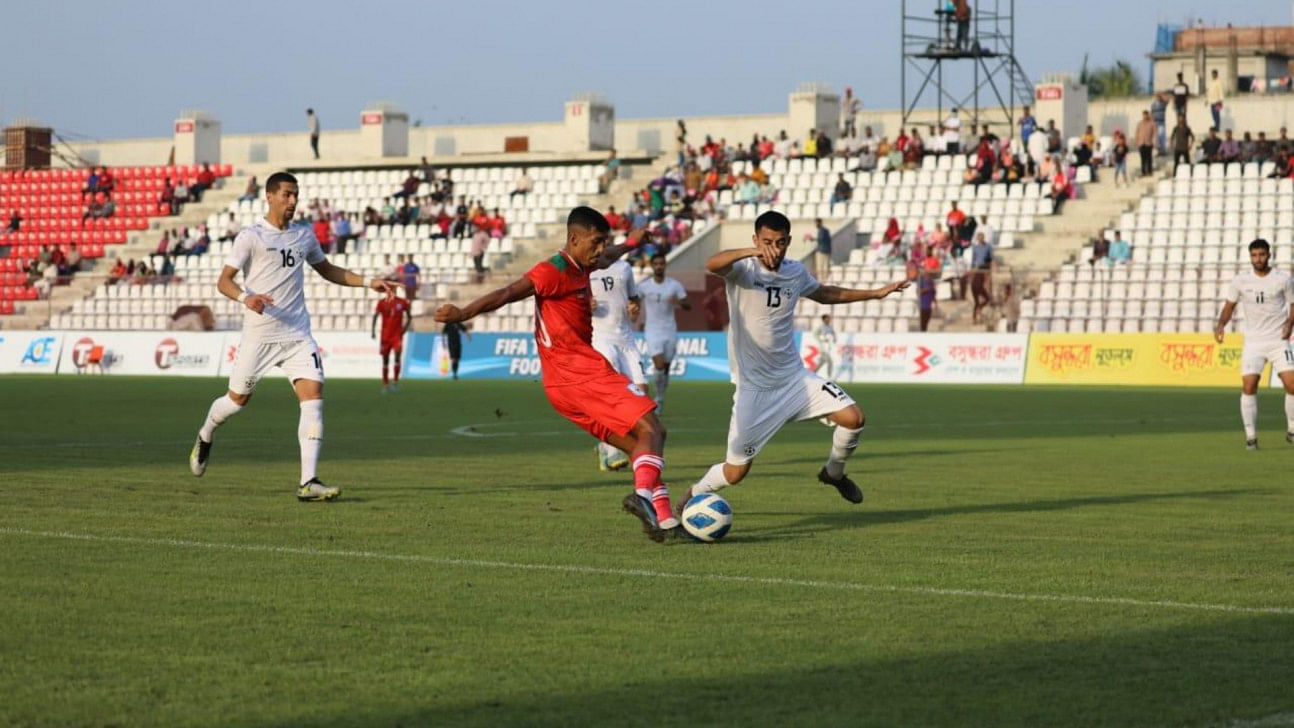 At the Bashundhara Kings Arena today, Bangladesh and Afghanistan played the first of two FIFA Friendly matches to a scoreless tie.
This was the first-ever international football match played at Kings Arena. It was also the first time a Bangladeshi club hosted an international match, and the Bangladesh Football Federation and the Bashundhara Group, among others, showed their support for the home fans.
Javier Cabrera's troops dominated possession the whole game, but they were unable to get over the Afghan barrier.

Young Sheikh Morsalin had the finest opportunity of the game in the 55th minute when he blasted the ball high over the top after receiving a fantastic square pass from Rakib Hossain. Morsalin had only the goalie to beat.
However, the youthful player's excellent through pass set up Rakib, his striking partner, for a goal in the first half. However, Rakib's effort was stopped by an Afghan defender that time. In the second half, Rakib had another opportunity, but this time, his effort on a low cross from Faisal Ahmed Fahim went wide.
Although Afghanistan had its moments, Anisur Rahman Zico, the goalie for Bangladesh, was untroubled by them.
On Thursday, the two teams will play again at the same location.