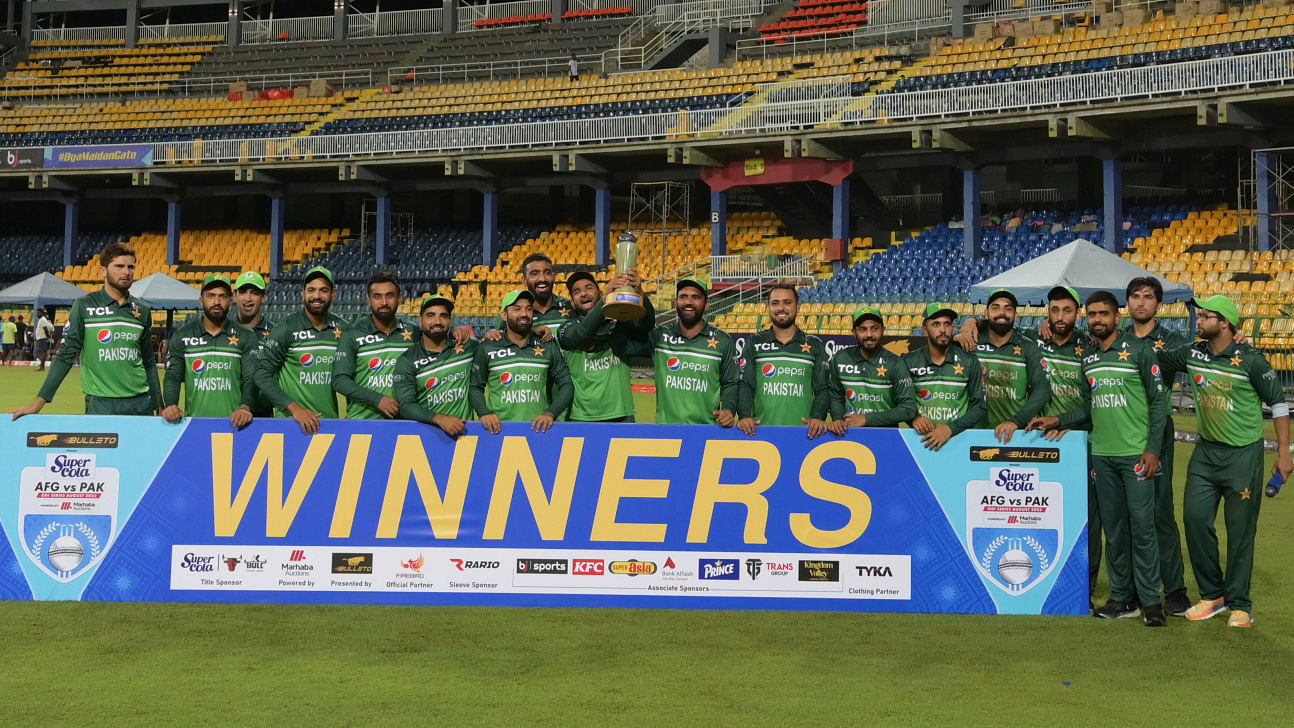 Babar Azam, the captain of Pakistan, said that his team's ascent to the top rank in the MRF Tyres ICC Men's ODI Team Rankings was the product of their diligence and composure.
Pakistan climbed to the top of the Men's ODI Team Rankings thanks to a 3-0 series victory against Afghanistan. They now have 2725 points and 118 rating points, which puts them just ahead of Australia.
On the strength of an outstanding bowling performance, they had won the opening ODI by 142 runs. The Men in Green just prevailed by one wicket in the last over of the second game, which was a heart-pounding thriller. In the third game, they played effectively on a challenging pitch to post a substantial score, and then their bowlers consistently struck the ball to secure a 59-run victory.
Babar was thrilled to have earned the top place in the ODI team rankings when he spoke with PCB after the third ODI. It was really a collaborative effort, he said.
After the last ODI, Babar observed, "Whenever you achieve the No. 1 spot, it gives you a lot of joy." "The efforts of the whole team have paid off in this. We've been in this situation previously, but regrettably, after dropping a game, we lost it. But by God's goodness, we're back here. This is a result of our efforts and efforts.
The Pakistani captain said during a discussion of the just finished series that he thought the momentum garnered from it will provide his team an edge in the next Asia Cup.
"This series victory will benefit us, and we are thrilled. Despite what some may believe, this was not an easy series. Afghanistan is a formidable team with some of the top spinners in the world.
The momentum we've built up during this series will inspire a lot of confidence in us. We are anticipating Multan and the Asia Cup with excitement.
On August 30 at Multan, Pakistan's Asia Cup campaign will get underway against Nepal.