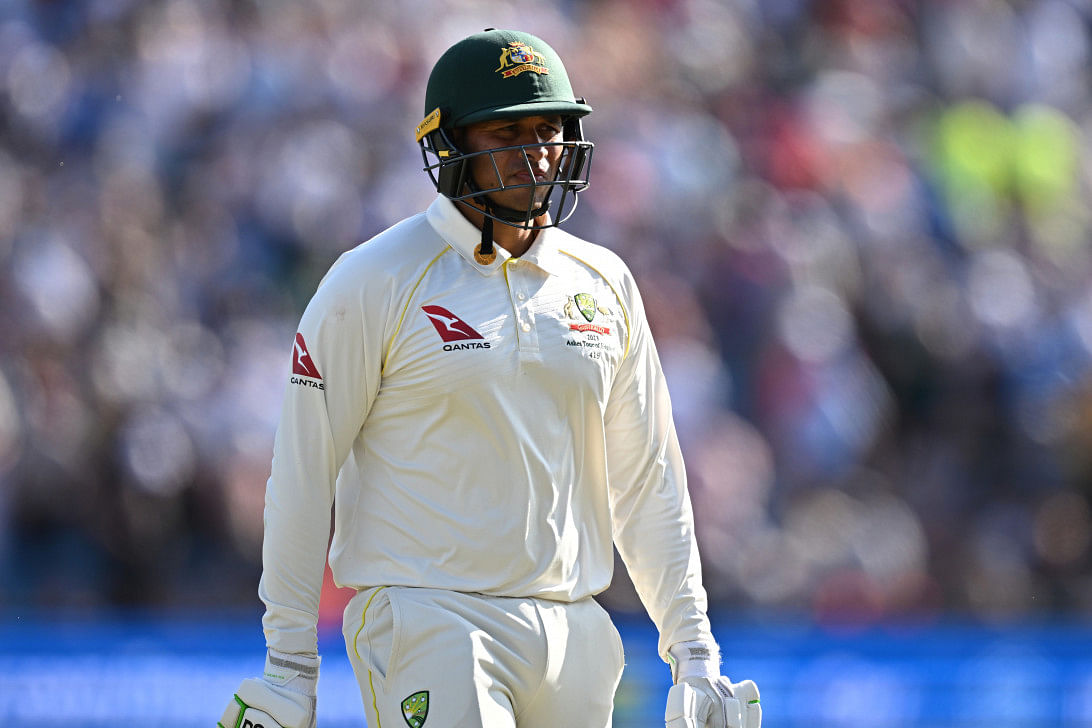 Usman Khawaja, the opener for Australia, said on Monday that he had talked to the International Cricket Council (ICC) about lowering fines for slow over rates in test matches.
This comes after the governing body said earlier this month that it was going to soften penalties.
Khawaja said it was "really frustrating" for players to lose their match fees even though they put on exciting games and that he had talked to ICC General Manager Wasim Khan to find a solution.
The governing body announced at its annual general meeting that the punishment for a player's team being behind will go from 20% to 5%.
In the final of the World Test Championship, both Australia and India were punished heavily for slow over rates. The Australians were also punished for their slow rate in the first two Ashes tests against England.
Khawaja said that as a board member of the Australian Cricketers' Association, he wanted to find a way to talk to the ICC about the problem before the fourth Ashes test started on Wednesday at Old Trafford.
"We had played three games, and they had all been really good games with results and entertainment. The WTC final was the most watched test match ever or something like that," he said.
"Just really good stuff, and we were charged 80% of our match fee. "That's a lot of cash."
India's players lost 100% of their match fees because they were five overs behind in the WTC final. Australia's players lost 80% of their match fees because they were four overs behind.
"Just really frustrating as a player," Khawaja said. "You're putting it all out there and entertaining people, and now you're paying for it. I just felt like I had to say something, and Wasim did a great job."
Sourav Ganguly, the head of the ICC's cricket committee, said after a meeting last week that players would no longer lose their full match fees if their teams lost WTC points for slow over-rates.
"We think this strikes a good balance between keeping over-rates and making sure players don't stop wanting to play test cricket," he said.