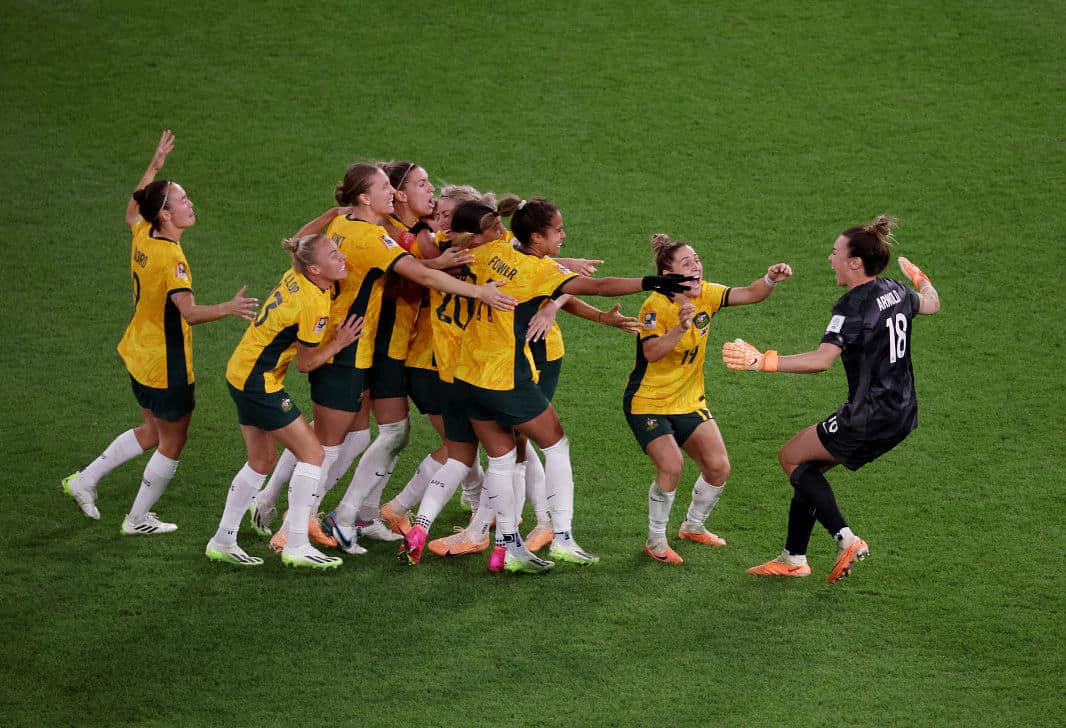 They are co-hosts. Australia beat France 7-6 on penalties to make it to the semi-finals of the Women's World Cup for the first time. Their quarter-final on Saturday ended in a 0-0 tie after extra time, and penalties were needed to decide the winner.
In an exciting shootout, Australia's goalie Mackenzie Arnold saved three French penalties and missed one herself. Cortnee Vine took the final penalty and made it, sending Australia to the semi-finals against either England or Colombia.
France was trying to get to the semi-finals for the second time after 2011. They had the better of the first half and extra time, but they missed a few chances.

Australia forward Mary Fowler had missed a few chances before, and Elisa de Almeida made a spectacular save on one of them. After coming on as a substitute in the 55th minute, captain Sam Kerr couldn't get a clear shot on goal.