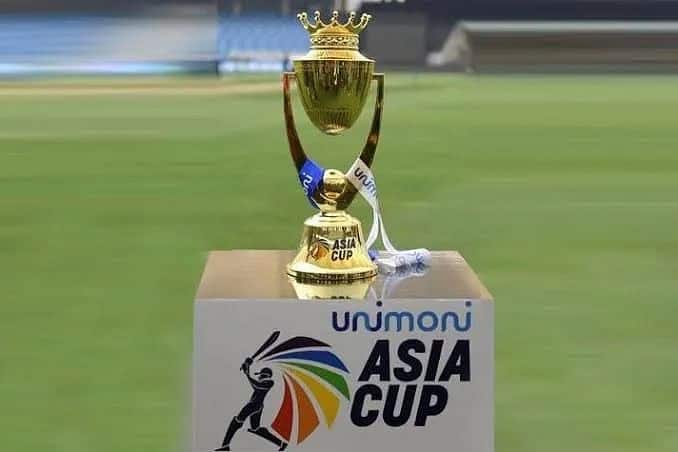 Jay Shah, the secretary of the Board of Control for Cricket in India (BCCI), stated today that they would begin finalizing the hosting rights for the 2023 Asia Cup at the final of the Indian Premier League (IPL), which will take place on May 28 in Ahmedabad.
"As of right moment, the conclusion to the question of who would play host to the Asia Cup has not yet been reached. We have a lot going on with the Indian Premier League, but the most important dignitaries from the Sri Lanka Cricket (SLC), Bangladesh Cricket Board, and Afghanistan Cricket Board are going to be there to attend the final. According to statements made by Shah to PTI, "we will have a discussion and make a final decision in due course."
"ACC head Jay Shah will be in charge of calling a meeting of the executive body, which will be the venue for a formal statement. The PCB is fine with playing India at a site that is not their home ground. It is open to playing in another country (read Sri Lanka) provided that the ACC matches the gate receipts amount (USD 0.5 million) that Sri Lanka Cricket (SLC) received in 2022 from the Indo-Pak games in Dubai," an ACC source privy to the development told PTI on the condition of anonymity. While they would prefer Dubai because it would lead to more gate receipts, it is open to playing in another country (read Sri Lanka).
In a recent interview with Reuters, the head of Pakistan's cricket board, Najam Sethi, stated that if Pakistan were to lose the rights to host the Asia Cup, there is a "very real possibility" that Pakistan will skip the World Cup that would be held in India this year.
Because to the deteriorating political climate between India and Pakistan during the past decade, bilateral cricket matches between the two neighboring nations no longer take place; instead, India and Pakistan only compete against each other in multi-team tournaments held at neutral locations.
The Pakistan Cricket Board (PCB) has offered to allow India play their matches in the United Arab Emirates in what has been labelled a "hybrid model" in response to India's decision not to travel to Pakistan for the Asia Cup in September due to safety concerns. India has said that they would not be attending the tournament in Pakistan.
Sethi added that India wants the entire event to be shifted out of Pakistan, but the Board of Control for Cricket in India (BCCI) has not yet provided an official response to the idea.