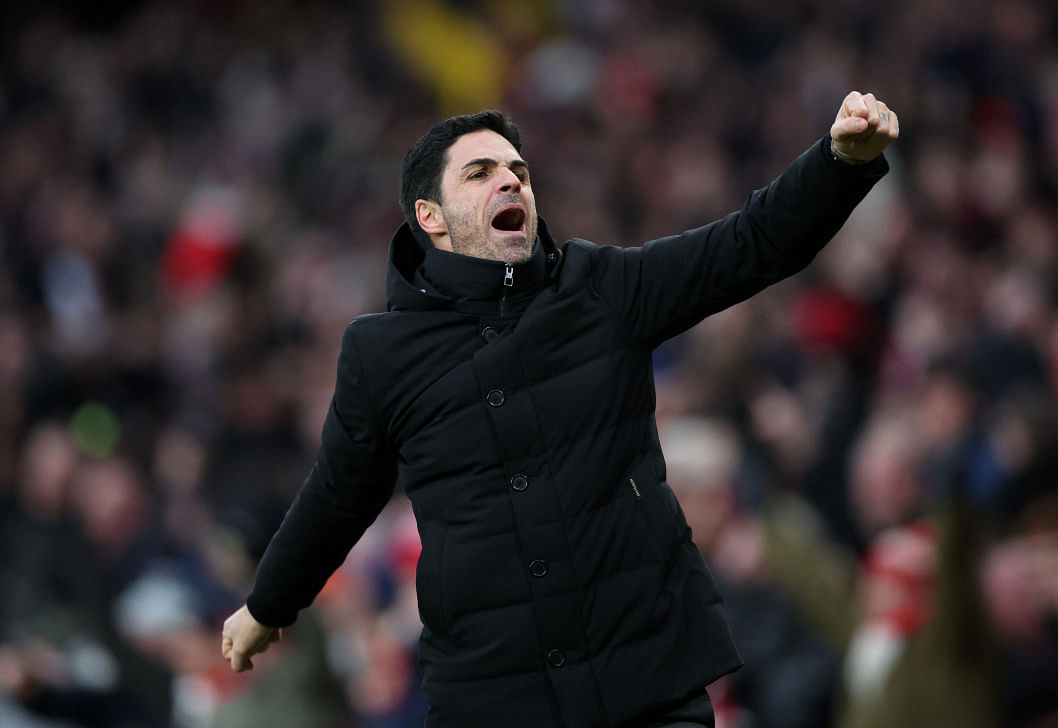 Mikel Arteta has told his Arsenal teammates that they should make "beautiful memories" when they play in the Champions League for the first time in six years.
On Wednesday at the Emirates Stadium, Arteta's team will play their first Group B game against PSV Eindhoven.
It will be the Gunners' first game in Europe's top club tournament since Bayern Munich beat them in the last 16 in 2017.

The long-awaited return has stirred Arteta's soul because he used to play for Arsenal in the Champions League when he was a player.
On the night before his first match as a manager in the Champions League, the Spaniard gave his team a fiery rallying call.
"Happy and proud. "We've been fighting for it, and now we have it," Arteta told reporters on Tuesday.
"I've played in a few for the club, and they were great times. We have to do the best we can with it."
Arsenal hasn't lost yet in the Premier League as they try to make up for their late fall last season that let Manchester City win the title.
But Arsenal's main goal this season is to get to the final stages of the Champions League, which is a tournament they have never won.
Arteta said, "It's been a long time since the club has been in the competition, and it's my first time as a manager, so I'm really looking forward to it."
"I felt it every time I watched it without being there. I think you push yourself too hard. The Champions League is a must for this team.
"When I have my job, it's my job to try to get the team to the biggest stages, to the biggest tournaments, and then to fight for them."