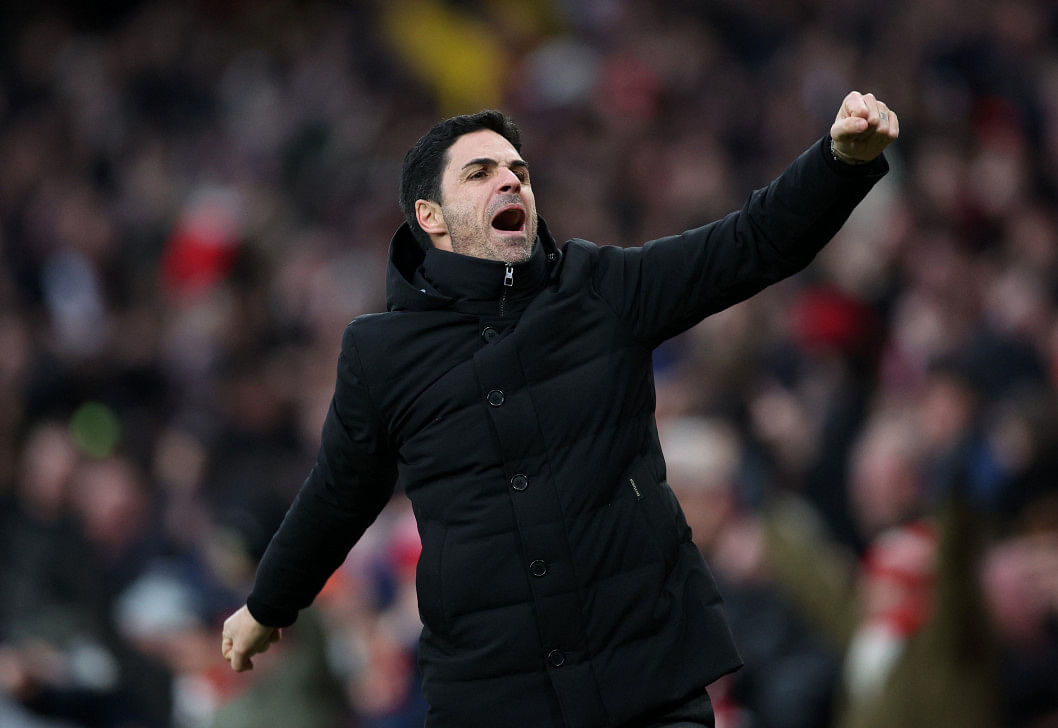 Mikel Arteta, the manager of Arsenal, has been charged by the Football Association for an angry VAR rant after his team's controversial loss to Newcastle.
For Arteta, the fact that VAR did not call Anthony Gordon's goal in the 1-0 loss at St. James' Park earlier this month a "absolute disgrace" and an embarrassment.
"Mikel Arteta has been charged with a breach of FA Rule E3.1 following comments that he made in media interviews after Arsenal's Premier League game against Newcastle United on Saturday, November 4," an FA statement said on Thursday.

"It's alleged that his comments constitute misconduct as they are insulting towards match officials and/or detrimental to the game and/or bring the game into disrepute."
VAR looked to see if the ball had been out of play before Joe Willock's cross, if Gabriel, an Arsenal defender, had been fouled by Joelinton, and if Gordon had been over the line.
Even though it looked like the ball went out and Joelinton clearly hit Gabriel in the back, all three calls went in Newcastle's way.
After the game, Arteta couldn't hold back his anger. He said, "You have to talk about how the hell did this goal stand up?" How amazing. I feel bad about myself.
"I have to now come in and try to defend the club. Please ask for help because this goal is not even close to being acceptable." An absolute shame."
After their manager's attack, Arsenal said in a statement the next day that the club "wholeheartedly" backed the Spaniard.
"The Premier League is the best league in the world with the best players, coaches and supporters, all of whom deserve better," stated the statement.
"PGMOL (Professional Game Match Officials Limited) urgently needs to address the standard of officiating and focus on action which moves us all on from retrospective analysis, attempted explanations and apologies."