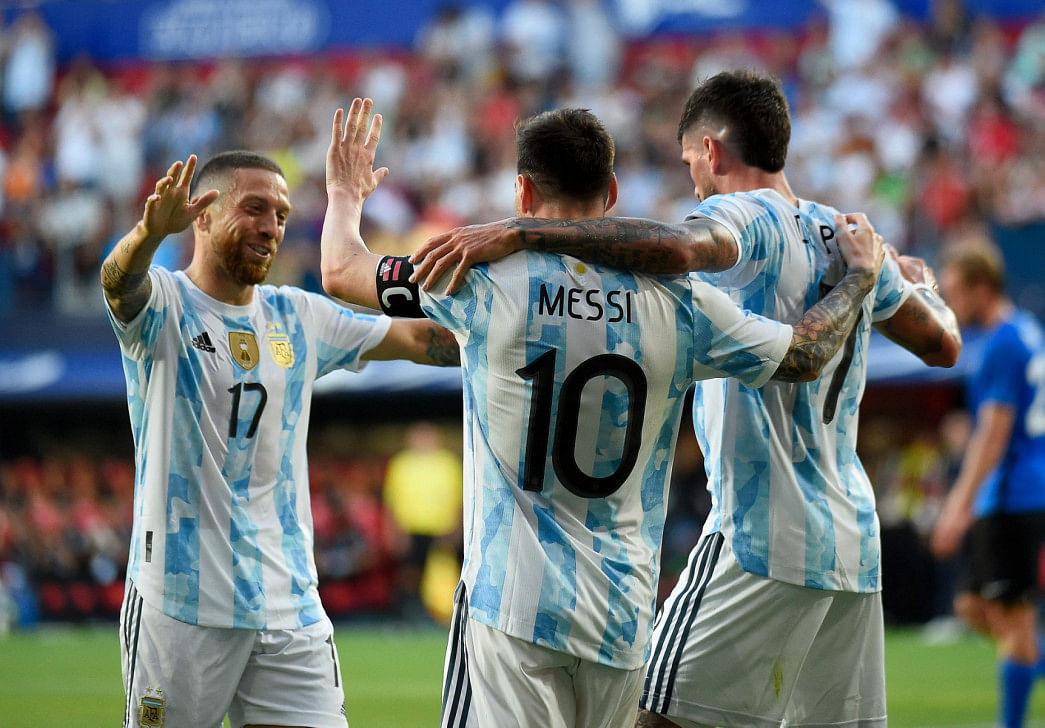 Serie A club Monza confirmed Friday that Argentine international Alejandro Gomez, commonly known as Papu Gomez, has been suspended for two years for doping.
"Monza have received from FIFA, via the Italian FA, notification of the first instance ruling of the Spanish Anti-Doping Agency, issued against the player Alejandro Dario Gomez," according to the club's website.
As of October 2022, while still under contract with La Liga club Sevilla, Gomez has been suspended for two years due to a positive terbutaline test. He joined the team on September 29.

Shortly after that, he went to 2022 World Cup with Argentina, where he played in two games for the eventual champions.
"The positive test is the result of involuntary ingestion," Monza said, adding that the club would "evaluate the next procedural steps to take" in light of the suspension.
Gomez claims he accidentally consumed the illegal chemical while using cough syrup for a cold.
The majority of the 35-year-old's professional career has been spent in Italy, primarily with Catania and Atalanta.
After his contract with Sevilla was not renewed in September, Gomez signed with Monza and has since appeared in two games for the Italian club.