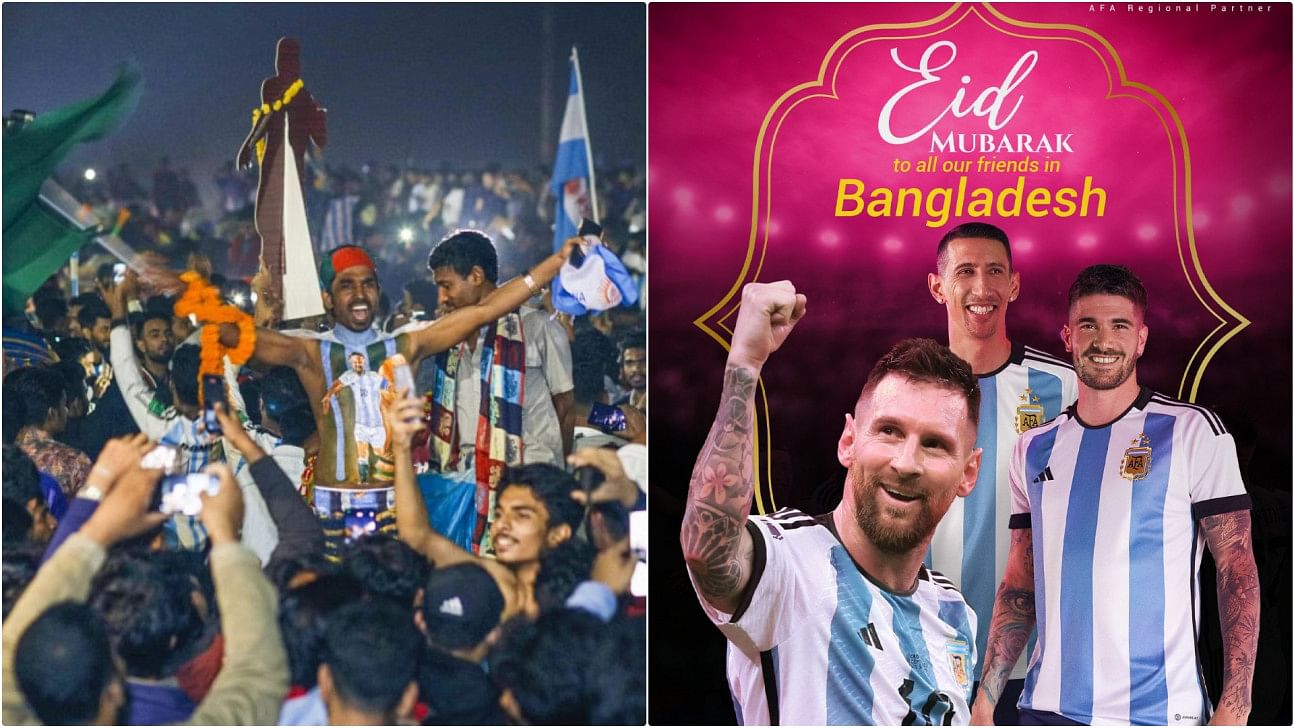 Today, on the occasion of Eid ul-Adha, the Argentina national football team sent greetings to their "dear friends" who live in Bangladesh.
The Argentine Football Association would like to greet all of our close friends in Bangladesh a happy Eid. In a message that included a photograph, the Facebook page for Argentina's national team wished readers "may this joyous occasion be filled with love, peace, and memorable moments shared with loved ones."
Since the legendary Diego Maradona led the Albiceleste to victory in the World Cup in 1986, the people of Bangladesh have shown their love for Argentina. This support has lasted for well over three decades.
The number of Argentina supporters in Bangladesh continued to increase, reaching a new high during the World Cup in Qatar, which took place in December of the previous year.
The relationship between Argentina and Bangladesh has continued to develop in a variety of various ways in recent years. Many Argentines were shocked to see Bangladeshis celebrate their third World Cup success with such fervor, and the friendship between the two nations has been expanding in new ways in recent times.