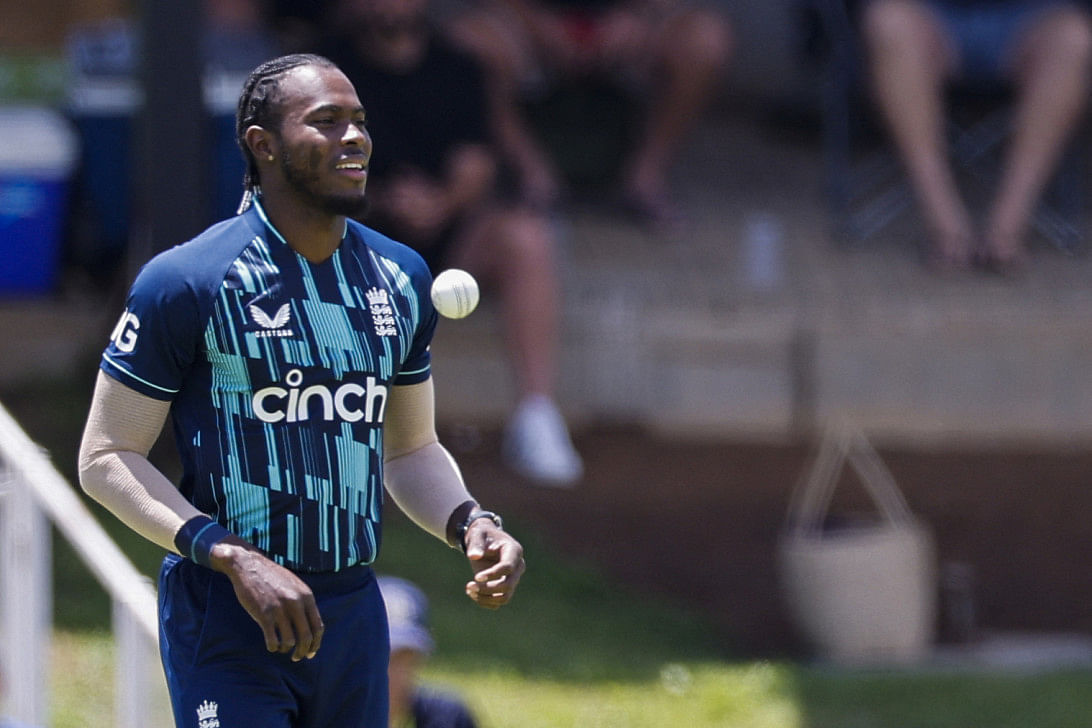 There is renewed optimism that Jofra Archer will be able to play for England in the World Cup in India because he participated in England's training session at The Oval on Tuesday.
Archer, an England fast bowler, bowled the Super Over to help England win the 2019 final against New Zealand at Lord's and become world champions in the 50-over competition.
However, the 28-year-old player's career has since been derailed by injuries, and Archer has not yet participated in a match that counts toward the standings this season due to a stress fracture in his right elbow.
As a consequence of this, he was not included in England's provisional 15-man roster for the World Cup; but, if he can demonstrate that he is fit, there is still a chance that he will be selected as a traveling reserve for the team.
The possibility of him playing in India exists in the event that one of his fellow English bowlers suffers an injury.
During England's practice for the next one-day international match against New Zealand on Wednesday, Archer took a break from his long run for a significant period when bowling during the net session.
It seems like things are going well for him. David Willey, who was cut from England's team in 2019 to make room for Jofra Archer, said, "I don't know where he's at fitness-wise but he's bowling good wheels (pace) out there today (Tuesday)."
Everyone is aware of how talented he is, what he is capable of accomplishing, and the kind of influence he can have on games. Therefore, the fact that he is getting closer to being fit or is not too far away from being fit is definitely wonderful news.
Additionally present at The Oval was former England captain Andrew Flintoff, who was there to continue his position as a coach and mentor to the team.
Flintoff had been virtually disappeared from public view ever since he was injured in a serious vehicle accident while filming the BBC television program Top Gear. The accident occurred when Flintoff was driving for the show.
However, the 45-year-old was persuaded to become involved with the England set-up once more by his friend and former team-mate Rob Key, who is now the managing director of men's cricket at the England and Wales Cricket Board. Rob Key is responsible for overseeing all of the men's cricket programs in both countries.
Willey remarked that "to have him (Flintoff) with us is fantastic," adding that "it's been great."
"He is a living legend of the sport; I spent my childhood watching him compete, and it's an honor to have him here with us; his presence alone, in addition to everything he's accomplished in the sport, is fantastic."