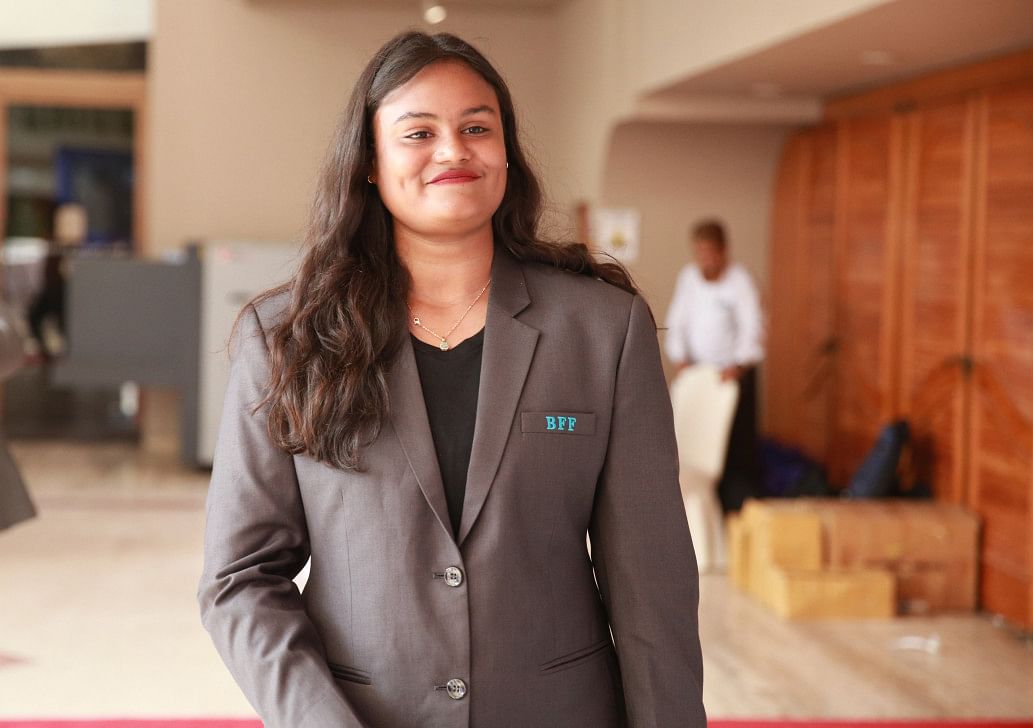 A major player of the national women's football team, Akhi Khatun, is departing the training camp with the intention of enrolling at a sports academy in China.
The center back, who was an important part of the team that won the SAFF Women's Championship after age-group teams, confirmed that she departed the camp two days ago and communicated her wish to go to China to the BFF's technical director Paul Smalley. The center back was an important part of the squad that won the SAFF Women's Championship.
"Officially," Salahuddin is not aware of the departures of Swapna and Choton.
"I have already broken camp," she said. I had a conversation with Mr. Smalley about this, and I'm hopeful that it will allow me to proceed. "If not, I don't know what I would do, but I'm adamant to go there," Akhi said to reporters today during an event held at the Sonargaon Hotel. "I'm adamant to go there."
"Do we have any opportunities for women to play football in this country?"
Akhi stated that she would like to pursue her education as well as her athletic pursuits in China, but she was unable to offer many specifics on what her journey to China may involve.
"I'm not going to give up football completely. I will not be leaving BFF permanently. "I could come back at some point," she stated.
Women's football has been rocked by several surprising choices.
When asked if she was planning to be married while she was there, as some rumors have claimed, Akhi said, "Anything can happen."