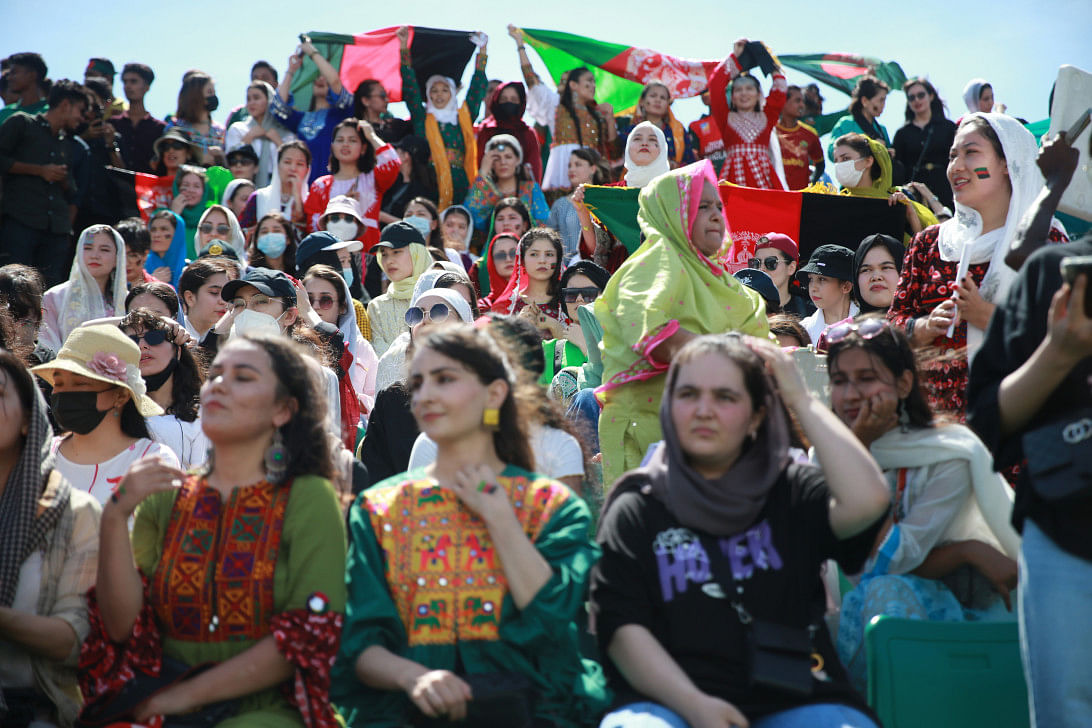 The vice-president of the Bangladesh Football Federation, Kazi Nabil Ahmed, said on Monday that Afghanistan will play two FIFA friendly games in Bangladesh at the beginning of September.
But the place where the games will be played hasn't been decided yet. The local ruling body of the game is looking at Dhaka, Chattogram, and Sylhet, which was the original choice.
During the FIFA window, we will play two friendly games on September 4 and 7. Soon, we'll be able to tell you where the event will be held. "These two games are practice for the World Cup Qualifiers in October," Nabil said in a video message.

Players have said they would rather have the tournament in Chattogram than in Sylhet, and the Bashundhara Kings Arena, which is sure to get AFC approval soon, has also come up as an option.
"We are thinking about the three places. Players had asked about the Chattogram site before, so it is being thought about. Bashundhara Kings Arena is also being considered because it should get AFC clearance by the end of this month, BFF's acting general secretary Imran Hossain Tushar told The Daily Star today.
Imran said that the head coach, Javier Cabrera, will arrive on August 9, and that after that, a choice might be made about the site. On August 20, the players will start going to camp.
The Afghanistan team, on the other hand, will come here on August 28 and camp for a week before playing the two games.