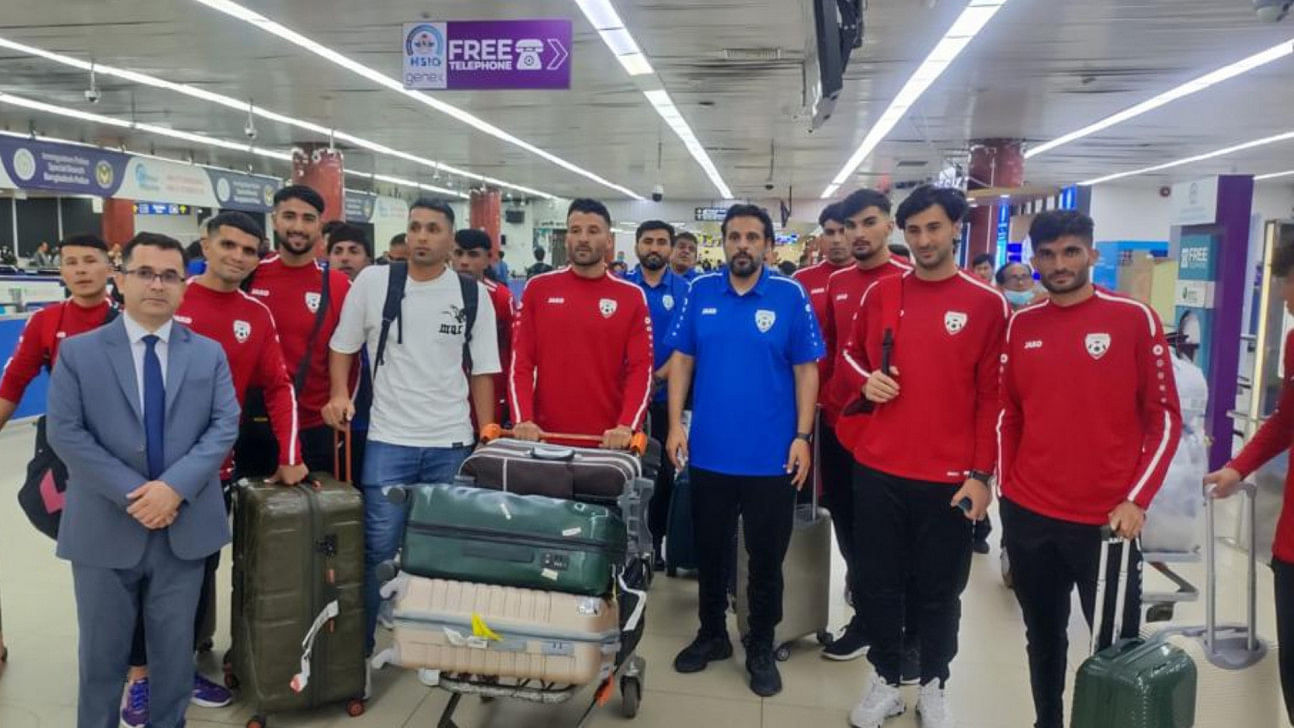 Prior to their two FIFA friendlies against hosts Bangladesh, the Afghan national football team's first contingent arrived in Dhaka early on Sunday.
The bulk of Afghanistan's 25-member team came initially, and today will see the arrival of the team's foreign-born players from the Netherlands, Australia, Denmark, Sweden, Norway, and other nations. Two of their players will reportedly arrive in Bangladesh on the first game day, according to information.
According on availability, the tourists are expected to check in at the Amari Hotel in Banani and train at either the Kings Arena or Bangladesh Police field.

The two FIFA friendly are set to take place at Bashundhara Kings Arena on September 4 and 7. Afghanistan will next go for this location on September 8 to face the Philippines in another friendly match on September 12.
The Bangladesh-Afghanistan games will act as a warm-up for the two teams as they get ready for the World Cup pre-qualifiers in October, where Afghanistan will play against Mongolia and Bangladesh will take on the Maldives.
Afghanistan recently participated in two CAFA Nations Cup games under the direction of Kuwaiti coach Abdullah Almutairi. There, Afghanistan lost to Kyrgyzstan 3-0 before being destroyed by Iran 6-1.