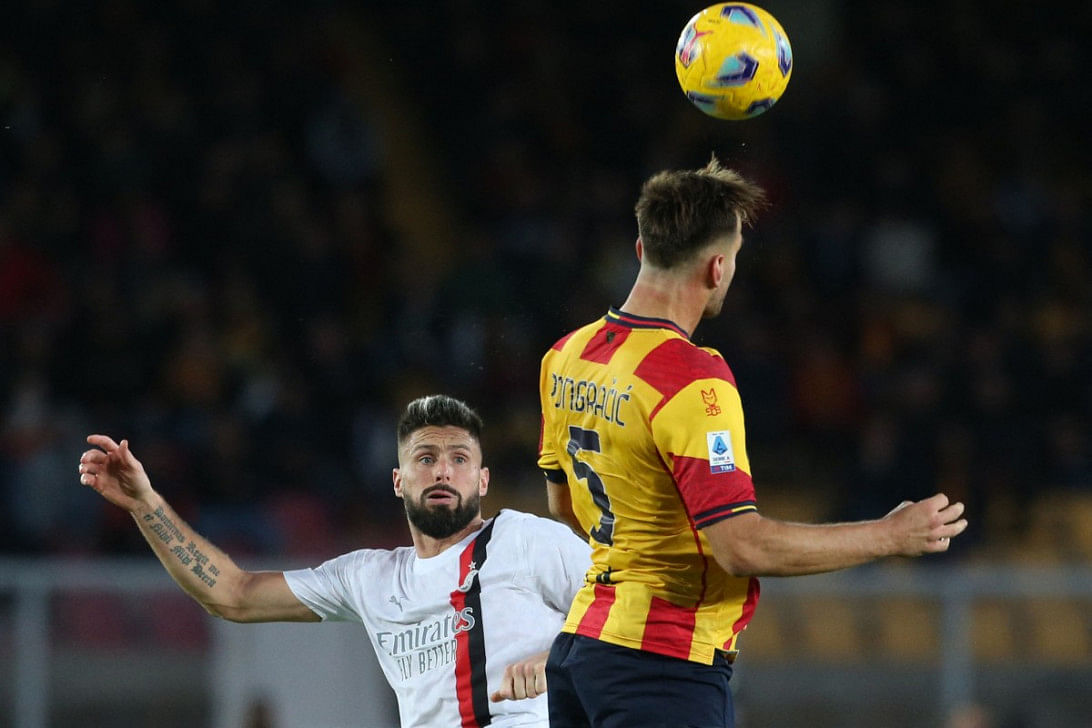 Olivier Giroud was banned for two games after yelling at officials at the end of AC Milan's exciting and controversial 2-2 draw at Lecce. Serie A announced the ban on Tuesday.
After being booked for disrespect, Giroud was sent off in extra time at the Stadio Via del Mare on Saturday afternoon for using "abusive expressions" towards referee Rosario Abisso.
Then Giroud, who has scored eight goals this season, got a straight red card. He will miss Fiorentina and Frosinone at home after the international break.

Abisso was in the middle of a debate after Giroud was sent off and Roberto Piccoli scored what looked like an amazing goal from far away to keep Lecce from pulling off a stunning comeback from two goals down.
The hit was called off, though, because Piccoli stood on Malick Thiaw's foot before getting the ball.
That move made people in the stands even more angry than they were before. It also made club head Saverio Sticchi Damiani, as well as Lecce's players and training staff, very angry.
Because he "intimidated match officials" and made threats to them in the locker rooms after the game, Saverio Sticchi Damiani has been banned until December 4.
Then he hinted at a plot when he said that Abisso and the VAR judges were "splitting hairs" to find a way to rule out the goal.
Stefano Trinchera, the club's sports director, was also fined 10,000 euros ($10,900) and banned for three games for similar crimes made worse by "blasphemy." Sandro Mencucci, the CEO, was also grounded until November 27.
Milan didn't improve much even though they didn't lose. Stefano Pioli's team fell eight points behind league winners and foes Inter Milan.