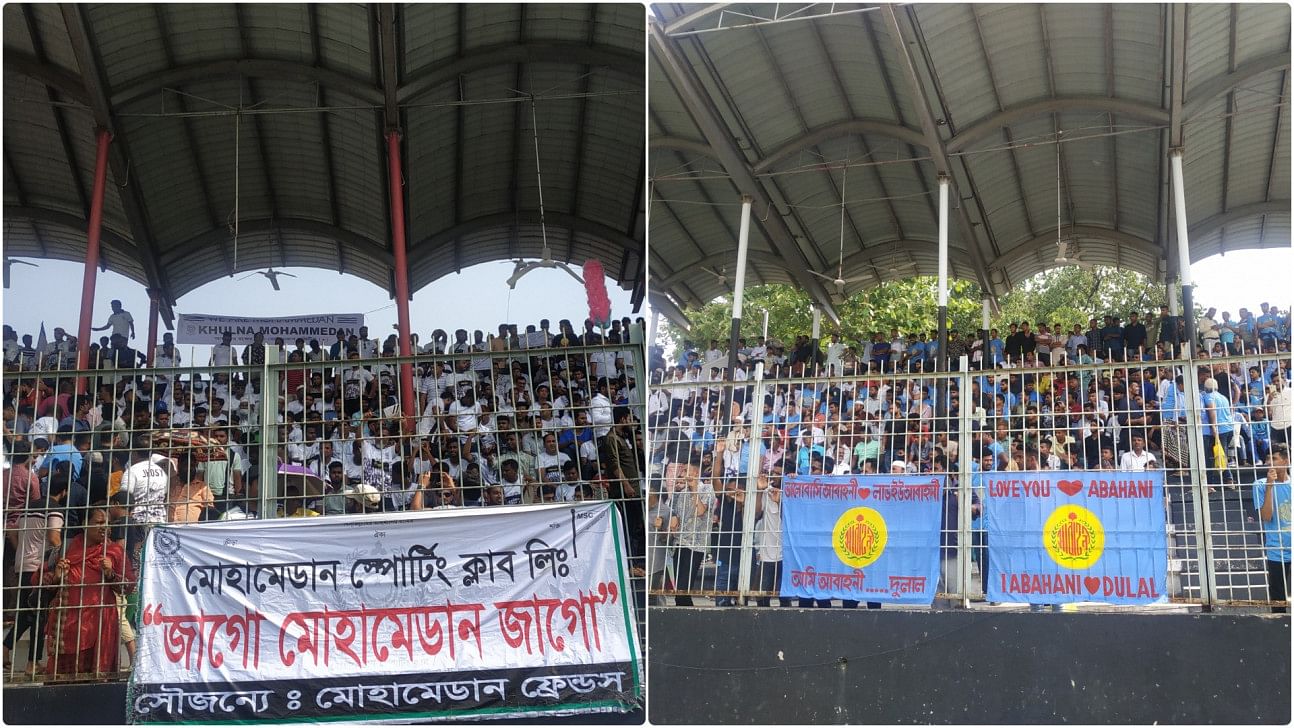 The atmosphere at and around the Dhirendranath Dutta Stadium in Cumilla on the afternoon of Tuesday, the day before the Federation Cup final, was electric with the presence of large numbers of Mohammedan and Abahani fans.
This is the first time in 14 years that the two traditional powerhouses of the country's football have met in the Federation Cup final, and it is the first time in nine years that Mohammedan has been in the final of any event. As a result, there is a great deal of enthusiasm among fans of both clubs as they anticipate a spectacular conclusion to the match.
Despite the fact that the championship game was played on a weekday, a significant number of supporters came all the way from Dhaka and the villages surrounding Cumilla to see it at the Dhirendranath Dutta Stadium. They did so despite the searing heat. Although not all of them are likely to be ardent supporters of the local football team, they all had high hopes of participating in the first top-tier football final to be held outside of the nation's capital.
On the bus that brought this reporter from Dhaka to Cumilla, there were at least five or six other passengers who were going to see the match. The service bearer who was seated next to this reporter stated that he had informed his workplace that he needed to attend to an essential personal matter immediately.
The man added that he was from Cumilla and that he had been requested to organize supporters from his neighborhood by a buddy who is a member of a Mohammedan fans group. His friend had asked him to do this.
According to the local event organizers, around five thousand tickets have been distributed for this match, and at the arena that can accommodate more than 15,000 people, it is possible for more than one person to be in with a single ticket.