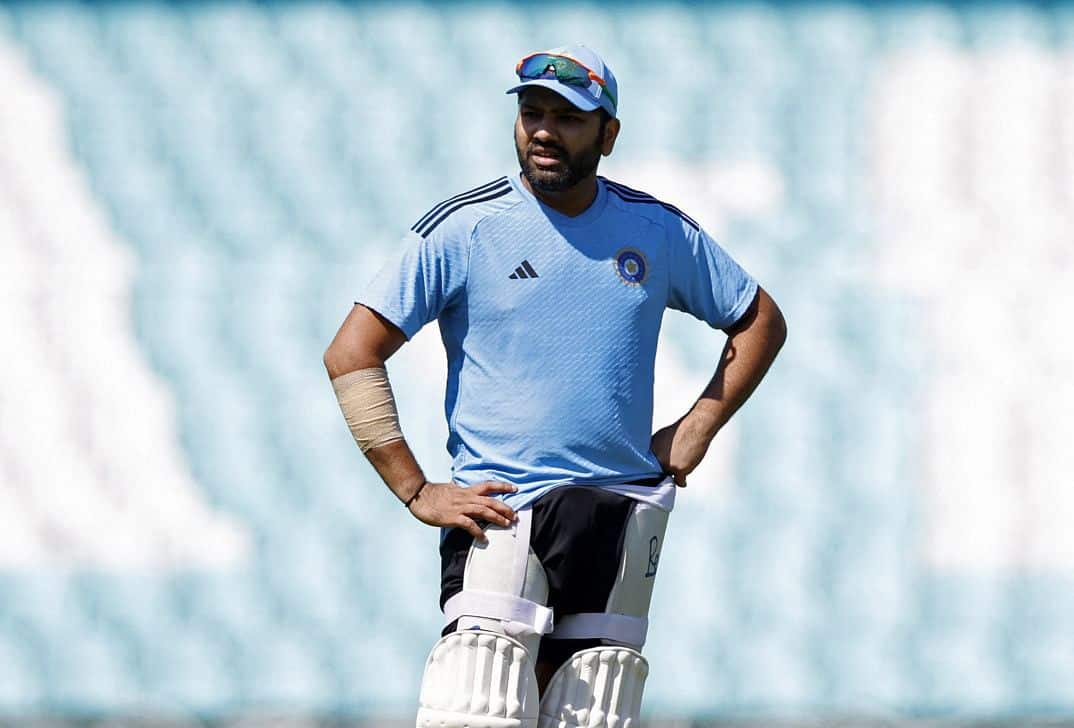 In the final of the World Test Championship (WTC) that will take place at the Oval on Monday, India's captain Rohit Sharma said that his team's batsmen should be ready to grind out runs in the challenging English conditions that they will face against Australia's fierce pace attack.
The majority of Rohit's team mates, who were competing in the Indian Premier League Twenty20 competition up until the previous week, would have a very different experience if they were to face a prodigiously swinging Dukes ball delivered by Pat Cummins or Mitchell Starc.
When Rohit played in these circumstances at the 2019 World Cup, he hammered five hundreds in nine innings. Two years later, he stroked a match-winning century in an Oval Test against England. Both of these feats demonstrate his mastery of these conditions.
Before the start of the World T20 final on Wednesday, he stated that "England, in general, is pretty challenging conditions for the batters," but that "as long as you are prepared to have a good grind you can have some success as a batter."
While batting, the most important thing, as he put it, was to not let yourself get fooled into a sense of false security.
"One thing I realized while batting here is that you are never actually in, because the weather keeps changing a lot," he said. "It's always a gamble."
Therefore, you need to be able to maintain your concentration for longer stretches of time, as that is the difficulty that this format presents.
"When it is your time to take on the bowlers, you will get that intuition, and that is when you should be ready for it," the instructor said.
The square off the wicket is an area in which Rohit is particularly eager to capitalize on his strengths.
"We are aware that this is probably one of the best batting wickets, as well as the fact that you get value for your shots, you know that the square boundaries are quite quick," he remarked.
As Jasprit Bumrah recovers from surgery on his back, Mohammed Shami will take over as India's fast bowling leader. India's pace attack was defeated by New Zealand in the first World T20 final, which was held in Southampton two years ago.
India has not yet made a decision about whether or not they will field all-rounder Ravichandran Jadeja and second spinner Ravichandran Ashwin, but Australian batsman Steve Smith has stated that his team would not be complacent against India.
"They've got a good mix of quality seam bowlers," he said to the press. "Shami and (Mohammed) Siraj are their two most important individuals, and both of them have pretty strong skills. I believe that the Dukes ball is a good fit for them.
"Then, of course, they have spinners, and those spinners bowl really effectively in any environment.
Because of this, I believe that they have a strong offensive unit, and if we want to beat them this week, we will need to bring our A game.